On Monday LabourList will be launching a pamphlet of essays entitled "Our Labour, Our Communities", edited by Lisa Nandy MP and featuring contributions from some of Labour's PPCs. We'll be publishing the pamphlet online, and launching it with an event in Parliament on Monday, where Lisa will be delivering the annual LabourList Christmas lecture – do join us for that if you're able to make it.
Someone who has worked with several of the Parliamentary Candidates – and has written the foreword for the pamphlet – is organiser Arnie Graf. As a sneak peak of the pamphlet before it's launched, here's his foreword:
I am honoured to have been asked to write the foreword to this book of essays.
I know and have worked with a number of the authors. I know them to be people of integrity and strong beliefs in fully engaging with the people who live in the constituencies they are standing in for election. They understand that old way of top down politics needs to end. They know a new politics of conversation, engagement, and action needs to become the new norm.
The culture of politics, as practiced now, is pushing people's attitudes towards apathy, cynicism, and mistrust of all politicians. All of us have heard these attitudes expressed at the doorsteps.
These attitudes present a clear and present danger to democracy itself. To move from a top down remote politics, these candidates understand that we need to develop the practice of relational politics.
There are three definitions that are important to understand. The words are culture, politics, and engagement. The dictionary definition of these words are as follows:
Culture – The symbols, habits, and patterns of behaviour that people act on.
Politics – The total complex of relationships between people living in a society.
Engagement – An interlocking, something that engages to mesh together as gears, to involve, as in conversation.
In today's politics people expect politicians to be remote and dishonest. They expect them to say anything to get elected. This is the culture of politics and they look upon it as either, at best, as irrelevant to their lives or, at worst, something that is slimy.
People do not think of politics as the total complex of relationships in society.
Most people think of politics as election time and politicians. Their understanding is that their sole decision is whether or not to vote.
For most people, if they have any contact with a Party member, organiser, politician or candidate, it is at their door at election time. There is next to no on-going engagement. As the definition above states, engagement means to involve and to truly involve people you must be in conversation with them. You must develop meaningful public relationships with people to understand who they are and what they care enough about to act on.
The culture of politics needs to change from command and control to a culture of engagement. It must challenge people to act together on their common interests. This challenge can only be done if people are in relationship with each other.
The candidates who have written these essays understand this. They are running to better the country by transforming people's understanding of politics. They will do politics with people – not to or for them.
The launch event – featuring Lisa Nandy's LabourList lecture – will take place on Monday 15th December in the Boothroyd Room, Portcullis House, House of Parliament. All of our readers are welcome. The pamphlet will be released online on the same day.
More from LabourList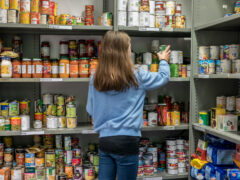 Comment
Next year there will be an election and Labour stands poised to take power. Unlike the late 1990's,…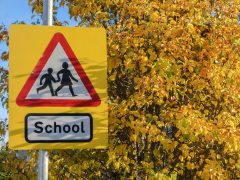 Comment
Unlike 1997, education is not going to be a top tier issue at the next election. That will…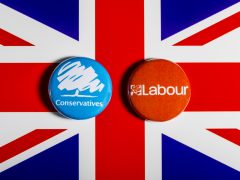 Columnist
If you listen to some commentators, you'd think Labour are now destined to be the largest party in…