Yesterday, British universities were in a spin. The result of six years of stress and anxiety, management pressure and absurdly bureaucratic language is out. We know the REF scores. We know, in other words, the numbers that every university department in Britain have been given for the quality and impact of their research over the last six years.
The REF dominates university life. It decides appointments and shapes the way university managers treat staff – many hire research 'stars' at the last minute to boost their rankings, and then offer teaching only posts where there's no REF pressure. It shapes the structure of disciplines – research is judged by subject panels that reflect disciplinary distinctions some say are old fashioned. It spawns a whole industry of managers and bean-counters, consuming vast amount of labour and time. As even Professor Andrew Cooper, head of Liverpool's high scoring chemistry department warned 'we need to be careful it does not become a business in its own right'. The REF 'should be a measurement, not a whole industry'.
That's the danger of any system of competition where the rules are set far away from the place the game is played. You end up playing the game, not doing what's good or right. You seek the best score within the rules, instead of asking what the purpose in playing is to begin with. It's the same in too many fields of public service. Schools do whatever OFSTED wants, not what's best for the long-term future of their students. Social workers work hard to make sure they tick the boxes demanded by the Care Quality Commission (CQC), and miss child abuse in crisis after child abuse crisis.
I'm not as much of a REF sceptic as most of my colleagues. There needs to be some system for allocating research money. Compared to OFSTED or the CQC, our system is benign. After all, the scores are based on the assessments of academics. Where OFSTED has people who haven't taught for years making judgements, the REF is about practising scholars judging their peers.
But the system lets an element of madness into our institutions. Universities, institutions supposed to be dedicated to the highest forms of intelligent thought, compete with each other for the boldest statistic and crassest headline. Their PR departments publish press releases that look flash but are meaningless. 14 universities say to be in the top 10, at least four say they are no.1. We end up with a spin cycle of claims and league tables, and lose contact with the purpose of what we're doing.
The RAE is a system based on abstract scores, which creates competition between institutions to be the best according to intangible standards that no one really understands. It opens up far too great a distance between what universities do and what they are for. If I belong to the best department in the country, what is it best at doing? The REF creates a vast machine, which avoids asking the question – what, and who is it for?
At their core, universities are place which nurture thinking that help people lead more fulfilling and satisfying lives. They do that by exposing students to systems of knowledge which answer questions problems posed by the real world outside the universities, whether that's the physical or social, human or natural world. Universities are there to create knowledge that has a purpose, but there are many different kinds of use – and it shouldn't only be up to politicians and economists who decide what that use is. Universities inculcate students into ways of thinking which themselves have use in the world outside the university. They help citizens develop a language and a way of thinking which gives them sense of purpose, meaning and satisfaction in their work lives and far beyond. None of this is conveyed by today's REF headlines.
Pushed by higher fees and falling government grants, squeezed by the REF and squashed by increasingly aggressive styles of management, universities often feel beleaguered places at the moment. It shouldn't be like that. But it won't change unless we can force our way out of the spin cycle, and instead have a serious conversation about what higher education is for. There is an opening for Labour, leading a debate about the place of universities in Britain. It's a conversation that needs to place the purpose of higher education at the centre, and rethink the way we hold universities to account in the process.
More from LabourList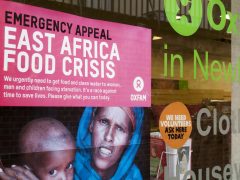 Comment
Someone in East Africa dies of hunger every 48 seconds. This is the result of the imperfect storm…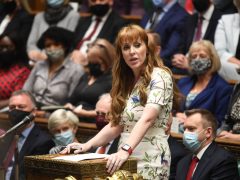 News
Angela Rayner has accused Boris Johnson of "watering down the rules to save his own skin" after the…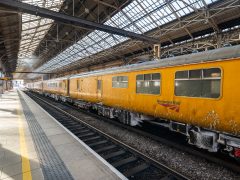 Comment
Network Rail, the company that owns and maintains Britain's railway infrastructure, has recently announced plans to cut over…