George Osborne has badly misjudged the mood. There is little market for his Narnia-like politics of always winter and never Christmas. His plan to take Britain back to the Thirties had landed as a dud because right now the hunger is for optimism. A real plan to get our country back on the move. To create the jobs of the future. And that's what Labour is going to offer – starting with our young people.
That means we need to call out the politicians who seemed determined to run our young people down when they need to be backing them up.
Right now there's just too many people who want to say that's nothing possible, when in fact we live in a world of possibility. If we make the right decisions now, the future could be amazing. The revolutions in infotech, biotech and nanotech will not only change the world, they'll create new jobs, new companies and new opportunities for you.
That future is going to be unlocked by young people. But look at how the cards are stacked against young people today.
There's over 5,000 fewer apprenticeships for young people than there were three years ago. It is now harder to get into BAE Systems' apprenticeship programme than to get into Oxford. If you get into university, you leave with a debt of £44,000 that takes until you're in your early 50s to pay off. One in six young people are still out of work. And those lucky enough to have a job, have seen their earnings cut by £1600, since 2010. Young people's household income has fallen by 20% since 2010 – in effect, they're working Friday afternoon for free.
Young people are now more likely than pensioners to be living in poverty. And young people now are the first generation in a century to be poorer than the generation before them.
When I left school, a deposit for a house took six month's pay. Now you have to save every penny you earn for more than two years. Result? There's half a million more young people living with their parents than in 2010.
That is why our country needs a government that stops attacking young people, and starts backing young people. Call it an action plan for optimism, with practical steps like a new Tecc Bacc, so young people who want take a professional and technical route to work, have got a gold standard qualification.  A Youth Allowance to support anyone under 21 studying at college.  More high-quality apprenticeships so by 2025 as many young people can start an apprenticeship as enter university – and new Technical Degrees so apprentices can study to study to degree level skills.   More university degrees which cost less to study.  A jobs guarantee for the under 25s so no-one is ever again left to languish on the dole. A minimum wage at £8 an hour and a ban on exploitative zero hours contracts.  And action to build 200,000 homes a year by 2020 so you stand a chance of getting a place of your own once more.
And there's one more change we need to look at too. Action to end the unpaid internships that stretch on for months, cost young people thousands of pounds and lock up more and more of the best jobs in the hands of those, lucky enough to be born into the richest families. That's why today, back at my old school in Harlow, I'm starting the conversation with young people – and business – about how we make change happen.
These practical steps to put government back on the side of young people, are important in themselves. But they help us tell a wider story.
Growing up in Harlow taught me that in politics you need more than anger. You need optimism. My mum and dad came to Harlow in the 1970s, drawn by the idealism of the place. It was a town where couples came from the bombed out East End in search of a job and a home and somewhere to raise a family and build a new future. They laid the foundations of the town while we still had rationing.
It was practical idealism in action. Today, we need the optimism, the idealism and the impatience of the people who built my old school and the town, where I grew up. And with Ed Miliband in Downing Street, that's what we're going to get.
 Liam Byrne is the Shadow Minister for Universities, Science and Skills
More from LabourList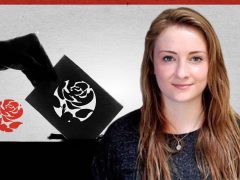 Comment
As a junior doctor working in the coronavirus wards, I have witnessed socialism in action. Health workers of…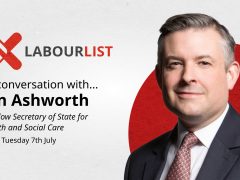 Video
Join us at 6pm on Tuesday, July 7th, for our latest "In conversation with…" online event featuring LabourList…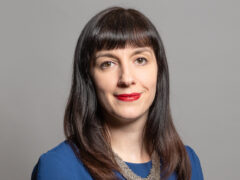 Comment
Rishi Sunak will deliver a statement in the Commons on Wednesday. Detail has been thin on the ground,…