Today sees the release of the British Election Study . I love this data for its depth and breadth but I fear that its press release  and media splash have done the research itself a real disservice on the matter of UKIP's potential threat to Labour. This may inadvertently feed a Labour inclination towards complacency or even glee at UKIP's rise. That would be a mistake. In brief, here's why:
It's not national, its local: The BES spin this morning and subsequent press coverage focused on the top-line claim that UKIP was hurting the Conservatives more than Labour. But this is based for the most part on national aggregates rather than constituency level analysis. When BES does look at the Labour seat-specific UKIP threat it focuses on the pre-2010 Labour vote loss. Nor does it properly explore the indirect threat UKIP may have on Labour target seats. For an analysis that does see this Fabians paper.
Loss of support before 2010 is not a good thing either: BES claim that a great deal of the Labour-UKIP defection took place before 2010. This may well be the case. But it is no comfort to a Labour party that desperately needs to win back ex-supporters as well as grow new support if it is to win in 2015 (H/t https://twitter.com/neilrfoster)
The BES research confirms Labour has a growing problem in safe seats but does not dwell on that because they are 'safe'. This to my mind reminds me of the horrible mistake some in Scottish Labour made in thinking the SNP could not affect Westminster seats. Being vigilant of a growing threat is a wiser course of action.
Lastly, as the UKIP expert Rob Ford notes, UKIP provide a source of attraction for anti-Tory votes that might otherwise go to Labour. Votes that are essential in both retaining Labour seats against Tory opposition and in flipping blue seats red.
Of course nationally UKIP have taken more votes from the Tories than from Labour. But where those votes come from and the fact that the Tories UKIP problem may be in decline whilst Labour's UKIP problem could well be on the rise mean this is no time to take false comfort from big national numbers. Look to the marginals and understand the challenge seat by seat. That's the best way to think about 2015.
More from LabourList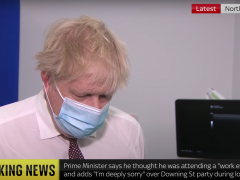 Video
Dominic Raab, Rishi Sunak and Boris Johnson have already given three car crash interviews today. The Justice Secretary…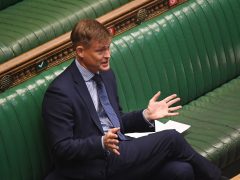 Comment
It is now over 1,650 days, or four and a half years, since the Taylor review was published.…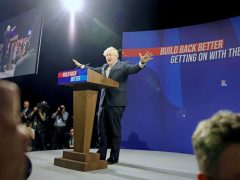 Comment
It's clear now. Boris Johnson misled the House of Commons in December with untruthful assurances that allegations of…