Today David Cameron has suggested that he won't take part in the televised debates in the run up to the election, with sources close to the Prime Minister suggesting that he wouldn't be unduly concerned if there were no debates at all. However in the past, Cameron has praised the debates and been critical of those who have pulled out in the past.
To show how supportive the Tory leader has been of the TV debates before appearing to back out today, here are 10 times David Cameron has praised TV debates:
1. "I absolutely believe in these debates and think they are great." – David Cameron and Jeremy Thompson, Sky news, 14 April 2010
2. "I think it is great we are having these debates and I hope they go someway to restore some of the faith and some of the trust into our politics because we badly need that once again in this country." – David Cameron, Leaders Debate, ITV, 15 April 2010
3. "Look, I've been calling for these debates for five years, I challenged Blair, I challenged Brown, I challenged when I was ahead in the polls, and when I was behind in the polls. I just think they are a good thing." – David Cameron, Daily Telegraph, 17 April 2010
4. "I've always wanted these debates to happen. I mean they happen in every country. They even happen in Mongolia for heaven's sake and it's part of the modern age that we should be in." – David Cameron, BBC3, 21 April 2010
5. "I think these debates are here to stay. They clearly engage people in politics which is what we need." – David Cameron, News of the World, 2 May 2010
6. "If you want the TV debates to go ahead you have got to do it fairly between the main parties and look, having said I want them, having challenged people to have them and quite right, Sky saying let's have them, it would have been feeble to find some excuse to back out so I thought we've got to stick at this, we've got to do it.  It will be challenging, it was, but I think I came through them." – David Cameron, Sky News, 3 May 2010
7. "You know we've been going on for years about let's have these debates and I think it really vindicated having that.  I think people will be asking themselves why on earth, what was all the fuss about? Why on earth didn't we have these things before?  We should have done and it's great they're underway now and I think we'll have them in every election in the future and I think that's a really good thing for our democracy." – David Cameron, BBC Radio Manchester, 16 April 2014
8. "On TV debates, I'm in favour of them, I think they're good and we should go on having them and I will certainly play my part in trying to make that happen." – David Cameron, Coalition mid term review, 7th Jan 2012
9. "I think TV debates are good. I enjoyed them last time – particularly the last one." – David Cameron, David Cameron, Press Association, 10th December 2012
10. (And finally – here's a time when he criticised candidates for pulling out of the debates) – "Blair pulled out against, against Major and Major pulled out against Kinnock, Thatcher pulled out against Callaghan. I've just always believed that these need to happen. It's good for democracy.  It's good to see." – David Cameron and Allan Beswick, BBC Radio Manchester, 16 April 2014
What changed your mind Prime Minister…?
More from LabourList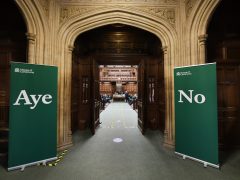 Comment
This piece was originally published on LabourList in March 2013 to mark the ten-year anniversary of the vote…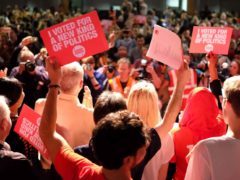 Comment
The public's verdict on Jeremy Hunt's Budget was simple and accurate: the rich will get richer and ordinary…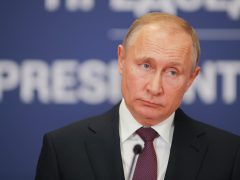 Daily email
On Friday, the International Criminal Court (ICC) issued a warrant for the arrest of Russian President Vladimir Putin.…