Athens today appears very calm. This is a far cry from some of my earlier visits when mass confrontations and strikes were the order of the day as inhumane austerity measures rained on its people.
It was rumoured that other Eurozone counties had given over their entire stocks of tear gas and the Greek police weren't shying away from deploying it. There was anger and desperation in equal measure. Perhaps this was best epitomised by the pensioner who killed himself outside the Greek parliament in 2012 saying that he couldn't bring himself to search through rubbish for food.
Yet, under today's apparent calm veneer, a powerful storm is brewing. If opinion polls are right, the people of Greece are about to produce the biggest political earthquake in the history of the European Union.
The anger and most importantly, the hope of millions of ordinary Greeks is now being put on the shoulders of a relatively new party, Syriza, and its charismatic leader Alexis Tsipras.
The media's campaign of fear has been completely unrelenting. Yet, ordinary Greeks want change and it is not difficult to see why. The numbers are startlingly; GDP has shrunk by 25% since mid-2008, 26% are unemployed, rising to over 60% among the young, more than 23% of Greeks are living in poverty with 27% no longer having access to healthcare. Far from reducing the debt, austerity has made it skyrocket from around 120% of GDP to almost 175% by the end of 2014.
There is a growing global consensus that, irrespective of additional suffering imposed on its people, Greece will never be able to fully repay its debt. That is why Syriza's call for an international conference to renegotiate Greece's debt and that of some other Eurozone countries chimes strongly not just with its electoral base but also way beyond its shores.
This is far from a utopian dream – it has been done before. Tsipras has suggested that the international conference should be modeled on the 1953 London gathering which saw Western powers cancel 50% of the debts of West Germany. An incoming Labour government should support this proposal and work with sister parties within the Party of European Socialists to make it a reality. If this could be done when economies were recovering from the devastation of WW2, it can most certainly be done today when our planet has never been wealthier.
Greece will never fully repay its debt. It is therefore incredibly cruel to delay doing something about this whilst austerity inflicts an economic and social maelstrom on its people. Frankly, the people of Greece have had more than enough and look increasingly likely to vote for the change of economic direction that Syriza offers. This will be a triumph for the politics of hope.
As in the UK and elsewhere in Europe, austerity has spectacularly failed to reduce debt – it has done quite the opposite. Make no mistake, what happens in Greece will have global repercussions, with the ideology behind austerity being put on trial. That is why the world's media – together with people representing anti-austerity campaigners, solidarity groups, trade unions and progressive political parties – will be in Greece this weekend. A win for Syriza is also likely to start a rollercoaster which risks seeing European Socialist and Social Democratic parties pulverised if they don't move on from failed neoliberalism. This Sunday the people of Greece carry the hope of the global 99%.
Manuel Cortes is General Secretary of the TSSA and President of the Greek Solidarity Campaign
More from LabourList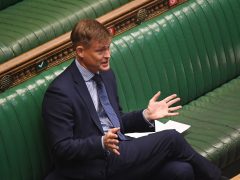 Comment
There were plenty of warnings that Hartlepool would be a struggle if you cared to look for them.…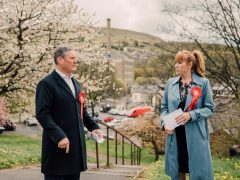 Daily email
Tony Blair and Peter Mandelson are taking to the airwaves and print to publicly offer their analyses of Labour's…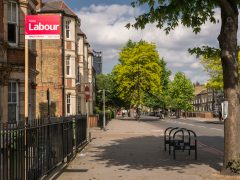 Comment
In our daily emails around the May 6th elections, we invited readers to share their thoughts on the…