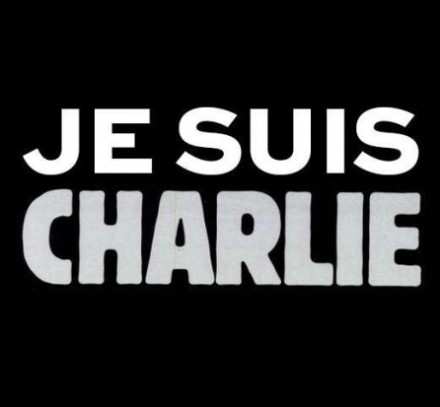 It's hard to know what to say about the Charlie Hebdo shootings beyond expressing abject sadness. Everything else seems inexpert, trite or pointless. But I will use today's column to share my least useless thoughts, which seems a marginally less trivial act than waxing lyrical about Labour policy at a time like this.
I want to share a story:
In the 1700s, Alexander Pope, largely considered one of the world's greatest (and first) satirists, was irked that a mischievous bookseller called Edmund Curll was publishing badly-rendered versions of Pope's works without permission. There was little Pope could do about it in those days, since copyright didn't exist – and Curll was a serial offender when it came to ripping off writers. So Pope took matters into his own hands by poisoning Curll with an emetic (a substance which induces vomiting), and then producing a spoof Crimestopper-style pamphlet seeking out the perpetrator. The pamphlet was hilarious. As I recall, it describes a pathetic bedridden Curll, at one point involuntarily letting out a long, loud and disgusting fart as his nauseated friends and families backed out of the room.
I love that story because it reveals Pope for the delightfully terrible, brilliant and merciless man that he was; but also because I think it tells us something useful about the contradictory nature of satire. On one hand, satire revokes the impunity of powerful people like Edmund Curll. It makes them look ridiculous, fallible and less fearsome. It humanises the seemingly untouchable. In that respect, satire is a revolutionary thing. On the other hand, satire itself is a privileged art form traditionally reserved for those, like Pope, who feel socially empowered to speak, and who are well-educated enough to ably apply it. In other words, satire is often the domain of socially-privileged white men. You can see that in the 1700s, where Pope and his contemporaries (like Jonathan Swift) hobnobbed in elite circles, and were accused of sexism and so on in some of their works. Perhaps we can see the same contradiction in contemporary works of satire like Private Eye, a magazine that has produced some of the most incisive, funny and important journalism in the country, and yet is edited by an Oxbridge-educated, upper middle class white man. Those two facts about Private Eye don't cancel each other out; they exist side-by-side.
To that end, I think it's possible to see how one can dislike Charlie Hebdo's content for its racism and misogyny, whilst understanding the necessity of satire as an art form, the ideological gravity of yesterday's events in Paris, the awful loss of human life, and the far-reaching consequences there may be for all of us as a result. I have no idea how to collectively recover from something like this, but perhaps we can take inspiration from satire's ability to humanise us all, and – as impossible as it may seem right now – try to take life a little less seriously.
(Note: I should credit my former tutors, Prof Paul Baines and Dr Julian Ferraro for the story about Alexander Pope, while noting that any historical inaccuracies are my fault not theirs)
Value our free and unique service?
LabourList has more readers than ever before - but we need your support. Our dedicated coverage of Labour's policies and personalities, internal debates, selections and elections relies on donations from our readers.
If you can support LabourList's unique and free service then please click here.