The first time I stood in a local election I was 21 – the same age as most of One Direction now. I mention One Direction because they're quite popular*, which is exactly what, as a Labour candidate in a mostly student wards in the late 2000s, I was not. On one of my posters, underneath 'Vote Grace', someone wrote 'I'd rather piss on my own Nan'. Worse – I got fewer votes than some Tory candidates get in Manchester**. It was that bad.
I bring this up not because I enjoy reliving past embarrassment (I don't: seriously, everyone on Facebook, stop asking me to post my first profile picture), but because of something that happened during that election. As at most universities back then, all the students living in halls were told that they had been registered to vote as a block. But on polling day, some students turned up to vote only to discover that the university had let them down – their names simply weren't on the list. There are few more vexing things for a candidate to hear on polling day than "I tried to vote for you today, but I couldn't".
Thousands of people – with students and other young people disproportionately represented among them – may soon find themselves in a similar position. I'm now a councillor for another ward with a lot of students. ("You're a councillor for Fallowfield ward? Oh, I used to live there" – 1 in 6 adults I meet, anywhere in the country, 2011-present.) In fact the total student population of Manchester is considerably higher than the total population of Guernsey – and thanks to the introduction of individual electoral registration, like in many cities with high student populations, over 12,000 people have dropped off the Manchester electoral roll in the last 12 months.
It's the scandal we all saw coming. The government were warned that this would happen and they paid no attention. Mark Ferguson is right that Labour should have been doing more about it before now – but I'm pleased that we're calling for action, and pleased also that our student organisers will be actively working in key constituencies with a high student population – like Manchester Withington – to get more students signed up.
Full student enfranchisement wouldn't have changed the outcome of my first election, of course – it was hard to find out how many students the university had failed to register, but barely more than fifty came forward to say they'd turned up to vote and been turned away. But what sticks in my mind is how frustrating it was for those students to find out they'd been denied a voice.
There's only one way to avoid the same happening to you – register to vote. We've still got more than three months to persuade you to use that vote, and you can use that time to tell us what you want from us. Just give yourself the chance to make the choice.
The deadline for voter registration is 20th April.
*or so I believe. It has been a while since I was 21. I just googled 'celebrities who turned 21 last year' and then I had to google the celebrities to find out who they were.
** still more than the Lib Dems get in most wards in Manchester, though.
More from LabourList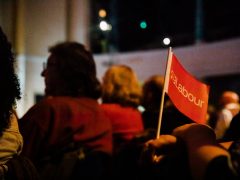 News
New guidance issued by Labour for selecting parliamentary candidates ahead of the next general election is set to…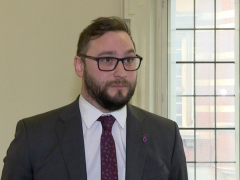 News
Christian Wakeford today defected from the Conservatives to the Labour Party. Some have wondered whether his politics fit…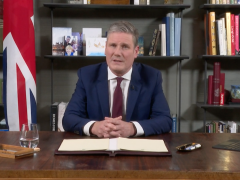 News
Keir Starmer has used a party political broadcast this evening to urge the public to "call time" on…