Margaret Curran, Shadow Scottish Secretary, has today announced that within 100 days of coming into Government, Labour would lay Scotland's Home Rule Bill in the House of Commons.
As well as pledging to do this, Curran has also outlined other devolution priorities. They include:
A full review of how Westminster and Scottish Governments can best work together for Scottish people.
Bring together Scotland's council leaders from all parties to decide on a strategy for working together on areas of UK Government policy that impact on their work.
Organise a summit of Scotland's island councils, to initially ensure powers are passed to Scotland's island communities.
Curran explained why Labour wants to ensure devolution is on the agenda from day one of government:
"This week we will mark 100 days until the UK General Election. The next Labour Government will start working for the people of Scotland on day one. I don't want to waste one minute which is why I will be immediately getting to grips with the challenges facing Scotland, so that we can start repairing the damage done by the Tories.
"More powers are coming to Scotland and we shouldn't have to wait for them. I want a draft Home Rule Bill on my desk and I want to take it to the House of Commons in the first 100 days of the next Labour Government. This will give Scotland extensive new powers over tax, welfare and jobs – it will be the modern Home Rule Bill for Scotland.
"This will be the biggest transfer of powers to Scotland we have ever seen. It means that both of Scotland's Governments need to be working closely together. The last two years have strained the relationship between the UK and Scottish Government. We need to reset that relationship and I want to make sure every part of it is working as it should.
"Everyone in Scotland should share in the new Home Rule powers that are coming. We need to use them to empower every part of Scotland, including our islands. May commitments were made to the islands during the referendum and we will honour them."
More from LabourList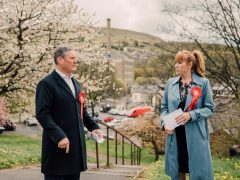 Daily email
Tony Blair and Peter Mandelson are taking to the airwaves and print to publicly offer their analyses of Labour's…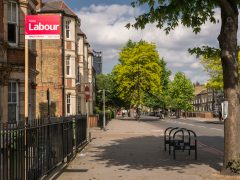 Comment
In our daily emails around the May 6th elections, we invited readers to share their thoughts on the…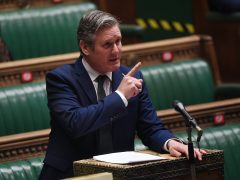 News
Keir Starmer has told the government that the Queen's Speech delivered today "merely papers over the cracks with…