Ed Miliband is today launching a drive to register one million voters who are no longer on the Electoral Register due to the Government's registration reforms. This will, in particular, focus on places with large numbers of young people.
Miliband will make a speech at Sheffield Hallam Students' Union (notably in Nick Clegg's constituency) explaining that there has been a drop in the number of young people registered to vote. This, Miliband will say, is part of a larger problem where a declining number of young people have voted in recent years.
The Government's voter registration reforms have contributed to this problem as now students living in halls of residences can no longer be block registered to vote. Labour is calling on the Government, alongside the Electoral Commission, universities and local authorities to address this by the end of the month.
As part of this speech, Miliband ask people aged 16 to 35 to tell the Labour Party their priorities for their generation ahead of the publication of Labour's youth manifesto.
He will also outline exactly why this is important as the election approaches:
"This election is a hugely important moment for young people. It is a choice that will have implications now and for years to come. It is about who this country is run for: working people, young people, or just a very few people at the top?
"In this election campaign we will be publishing a Young Britain manifesto and you have the chance to help shape it by telling us what your priorities are for this campaign and for the next government. 
"There is nothing more pressing at this election than the future of young people. The future of the country depends on young people and the outcome of this election will determine what kind of future young people have.  Your job, your education, your home, your future depend on who wins this election. 
"This government has betrayed young people. I am determined that we can fulfil the Promise of Britain so that the next generation does better than the last. 
"But even before we get to this election, we now know there is a clear and present danger that young people will not even have the right to use their voice.
"In the last year almost one million people have fallen off the Electoral Register, hundreds of thousands of them young people. This is a direct consequence of the government's decision to ignore warnings that rushing through new individual registration reforms would damage democracy. It has. 
"Having broken their promises on tuition fees to young people, having failed to build the economy that will work for them, having short-changed their future, this is David Cameron and Nick Clegg's final insult to young people. They are sitting by and watching hundreds of thousands of young people in our country lose their sacred democratic rights.
"We will not allow this scandal to happen and no right-thinking person should either. Labour will now lead a national mission to stop young people being denied a voice at in this election. And today I urge universities, local councils, and young people themselves to play their part. Let's work together to register young people to vote and make sure they don't lose their voice.
"We will  shape a manifesto that gives the best future for young people. We will ensure that young people do not lose their voice. I urge young people to make sure their voice is heard."
The deadline for voter registration in 20th April.
More from LabourList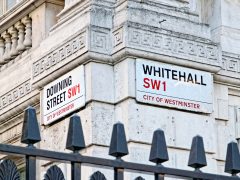 Comment
New governments need to make a splash, to make changes, to make their mark. The first 100 days…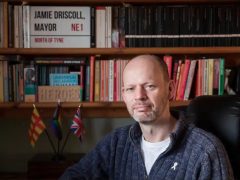 News
The Labour mayor for the North of Tyne region Jamie Driscoll has been blocked by the party from…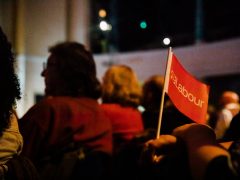 News
Labour Party membership has fallen by almost 170,000 since 2018 and by approximately 19,000 since last summer, despite…