Tomorrow Ed Miliband will announce Labour's third election pledge – following those on the deficit and immigration – and it's on the NHS. Miliband will seek to hammer home the promise made at Labour conference (to fund more healthcare staff through the Mansion Tax, hitting tobacco firms and cracking down on tax avoidance) pledging to:
"Build an NHS with the time to care:  20,000 more nurses and 8,000 more GPs. Join up services from home to hospital, guaranteeing GP appointments within 48 hours and cancer tests within one week."
That's a consolidation of Labour's current NHS position, and aggregates some of the party's NHS announcements of recent months into a single pledge. Miliband will also warn that the NHS faces "its most perilous moment" (not exactly a sunshine statement) whilst speaking in Trafford – where the first NHS hospital was opened in 1948. He'll also round on those who back privatisation of the NHS, saying:
"We can only join up these services when we have the right values at the heart of our NHS: care, compassion and co-operation, not competition, fragmentation and privatisation. These aren't the values of our National Health Service. These aren't the values of the Labour party. These aren't the values of the British people."
When Labour was in government, competition was often something that ministers spoke of as a positive in the NHS. Evidently that's no longer the case under Ed Miliband.
Miliband's speech will take place immediately before the second Labour speech of the day on the NHS – Andy Burnham's speech to the King's Fund in London on Labour's 10-year plan. Labour sources indicated that the two speeches were happening in tandem to secure maximum media coverage (and there are plans for further Labour announcements on the NHS tomorrow) – but some MPs have suggested that the two speeches are indicative of both Miliband and Burnham both wanting to make announcements on key aspects of Labour's NHS policy.
Burnham's speech is expected to be more detail heavy than Miliband's (which is based around the announcement of the pledge) focussing on detail and implementation of Labour's 10-year NHS plan, the headlines of which are:
Investing in staff so that the NHS has "time to care"
Integrating care from home to hospital
Giving patients new rights to access care
Ending the neglect of mental health
Preventing ill-health
Restoring the "right values" to the NHS
Integrating care is especially important as "whole person care" and an "integrated Health and Social Care Service" have been hallmarks of Burnham's time as Shadow Health Secretary. Tomorrow's speech should give us a clearer indication of what that might look like in practice, and in particular how Burnham might manage to bring together care (largely covered by local government) and the NHS (largely covered by national government). In his speech, he will say that:
"Today the Party that created the NHS in the 20th century re-sets it for the 21st as a national health and care service."
But for the rhetoric to match the reality, more detail of how Health and Social care will be working in tandem is going to be needed.
Part of that will come through the announcement of "a new arm of the NHS" –  5,000 homecare workers working within the NHS whose role will be to help those with the greatest needs – including the terminally ill and those who are leaving hospital who need extra help.Burnham will also explain how Labour's plan to integrate home and hospital services will help end the scandal of 15-minute care slots through use of new year-of-care budgets and incentives for providers to improve social care. By cutting avoidable hospital admissions, Burnham will argue that this could save the NHS money too.
It was always going to be the case that Labour would make the NHS one of the key pledges for the election campaign. It has been at the forefront of the party's messaging for years, and now as the service slips into crisis, that focus seems increasingly justified. More money is certainly heading towards the NHS if a Labour government is elected, and social care will benefit from being included alongside the Labour Party's long-term love in a combined service. But tomorrow when Burnham speaks in London and Miliband speaks in Manchester, we'll need to look at the detail of the speeches to see exactly what a National Health and Social Care Service will entail, and how intertwined these two key areas of public policy will be.
More from LabourList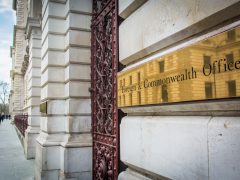 Comment
In under two weeks, world leaders will meet in Glasgow for the latest attempt to address the global…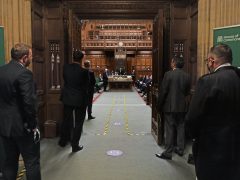 News
Labour has approved the renewal of the Coronavirus Act and allowed it to pass without a formal division…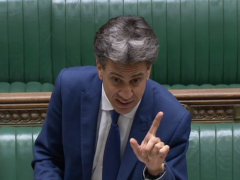 Comment
Full text of Ed Miliband statement in the House of Commons on the government's net zero strategy. Let…