I love this time of year. It doesn't matter how many (twenty-mumble, since you ask) years have turned out to disappoint me: a new year is a blank space, full of promise. It's especially true in a general election year. With the opportunity finally before us to hold the coalition government to account for the last five years, I thought it was time for Labour to make some New Year's Resolutions. I spoke to some members for their ideas.
"Make 2015 a road to recovery" – Lucy Powell, vice-chair of Labour's general election campaign and MP for Manchester Central
With less than 18 weeks left before the general election, the Tories have unveiled their new poster: a road to nowhere. It shows how complacent they are. We need to make the next few months the road to a real recovery – one that works for everyone and which secures the future of the NHS – with a Labour government.
Bev Craig, National Co-chair of LGBT Labour, had two resolutions for the party:
"Be bold, shout louder"
People want to hear more of what we're going to do to make their lives better. Tackling inequality should be at the forefront of the campaign in a clear and effective way.

For example LGBT Labour have listened to members and LGBT groups and will be launching an LGBT manifesto ahead of the election. We hope others will too.
"Get out and make it count"
With only 4 months or so to go, there is no time for pontification, squabbling or inaction. Campaigns across the country need you. Can you commit to a few extra hours a month? LGBT Labour will be having regular campaign days and phone banks for our LGBT candidates in key seats across the country, why not join us?
2014 was a year of change for many within the party. In August, Tracey Cheetham stood down as Deputy Police & Crime Commissioner for South Yorkshire, following PCC Shaun Wright's refusal to resign in response to a report into child sexual exploitation in Rotherham.
"Address the public distrust of politics" – Tracey Cheetham, former deputy PCC
A lot of people still dislike politics and politicians and do not see the value of engaging with either. That "they and us" issue is the fundamental problem that needs to be addressed first. We need to stop thinking purely about winning elections and start thinking about winning the hearts and minds of the people. Labour was a movement, with people at the heart of its values, that should still be the cornerstone of all we do.
James Alexander was the youngest council leader in the country when he was elected in 2011, but stood down last year. His resolution is a reminder to keep in mind who we're fighting for this year:
"Show whose side we are on" – James Alexander, former leader of City of York Council
Labour needs to show we are on the side of everyday working people, unlike the Conservative Liberal Democrat Government which is on the side of the privileged few.
2015 is going to be a long, exhausting but hopefully rewarding year for many of our parliamentary candidates. I spoke to Jeff Smith and Amina Lone:
"Work with our communities to rebuild" – Jeff Smith, PPC for Manchester Withington
In Manchester Withington, one of the last things to happen in 2014 was a community centre sadly being destroyed by fire. The centre had been a valued local resource for over 25 years, and it was a huge loss for our residents. But the users of the centre were overwhelmed with offers of help from across Manchester; and the council are now looking to develop a plan, in consultation with residents, for improved community provision on that site. For me, that's a microcosm of Labour's task in 2015: working hand in hand with our communities, to repair the damage that has been done to our public services, and to build something better.
"Listen" – Amina Lone, PPC for Morecambe & Lunesdale
Listen and engage with people. Policy affects people lives, so I intend to listen harder to residents and communities to see how they think various policies will work in practice. 
Amina, who is a mum of four, had a personal resolution too, which I thought I'd share:
"Spend more time with my kids"
I like my children. They are a bunch of monkeys who keep me grounded and& when it all gets too much they always have the ability to make me laugh. A priceless quality.
While we're following the advice from everyone above, don't forget Amina's – spend some time with the people you care about, and keep your sense of humour. I hope you all have a great year and I'll see you on the campaign trail.
More from LabourList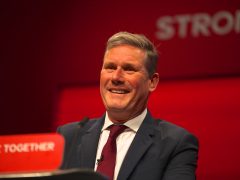 Daily email
Since becoming Labour leader, Keir Starmer has made consistent efforts to show that he is not Jeremy Corbyn…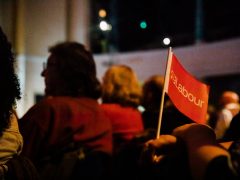 News
New guidance issued by Labour for selecting parliamentary candidates ahead of the next general election is set to…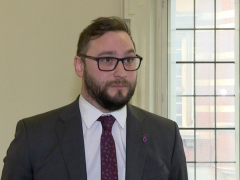 News
Christian Wakeford today defected from the Conservatives to the Labour Party. Some have wondered whether his politics fit…