Last week I warned that some of Labour's senior figures from the New Labour era were "living in the past" when it comes to their critiques of of Ed Miliband and the Labour Party:
"The project that Mandelson, Blair and others led was to modernise the party – changing Labour to change the country, yet now one if its key architects wants the project to be pickled in aspic. The purpose of New Labour was to change and win, not to implement a narrow set of policies in perpetuity."
And now it's happening all over again.
Alan Milburn and John Hutton have been out on the airwaves and in the papers taking a swipe at the Labour Party's plans on the NHS and the economy. Lets put aside their critique of Labour's position on the economy(£) for a moment. I'd actually agree with their argument that Labour should be more robust on our economic record. Labour should argue that spending on hospitals and schools didn't cause the financial crash. But I'd probably want to talk more the failure to regulate the City which happened on our watch, and that more could have been done on economic inequality.
And let's also put aside the kind of attacks led by John Prescott who last night labelled the two men "Tory collaborators". Milburn's work on social mobility – including saying Labour should be more ambitious on the minimum wage – has much to recommend it, even if it does mean working with the Tory government.
Lets focus instead upon Milburn and Hutton's critique of Burnham and Miliband's NHS plans. Unlike most of those taking a swipe at Labour's 10 year plan for the NHS, I headed down to the King's Fund yesterday to hear Andy Burnham outline an in depth and considered long-term approach to dealing with the flaws in our health service. Yet only an hour later, Milburn was on Radio 4 arguing that:
"it would be a fatal mistake for Labour to go into this election looking as though it is the party that would better resource the NHS but not necessarily put its foot to the floor when it comes to reforming it." 
Hutton followed up by saying:
"It is really important Labour doesn't just have a policy that consists of just committing to spend more on the NHS without tackling some of the fundamental things that need to be fixed in the NHS – how it becomes efficient, how it can deliver better outcomes for patients."
And they'd be right – if that was what was happening. In fact, Burnham's lengthy speech had talked about little else but the need to reform the NHS, moving increasingly towards cost-effective and needs focussed preventative care rather than expensive acute care, and tackling the social care crisis that becomes more severe each year as our population ages.
It's enough to make you wonder if Hutton and Milburn actually read Labour's proposals before attacking them…
The problem is that Milburn (as well as Hutton, and perhaps Mandelson and Blair too) seem to believe that "reform" can only mean the kind of reforms instituted during a certain phase of the last Labour government,which ignores the fact that in fiscal, social and political terms the country has moved on. A Labour government that failed to take on the social care crisis by merging these services with the NHS would be failing to tackle one of the great risks of the next decade. A Labour government whose plan for reform was based around outsourcing would be in the polar opposite position to the British people.
It's also worth noting – although I'm sure this had no bearing on their decision to speak out – that Hutton is on the board of "Circle Holdings" (the private firm who pulled out of running an NHS hospital just hours before it was rated "inadequate"), whilst Milburn's work at PWC is focussed on trying to (in his own words) "drive change across the health sector and PwC growing presence in the health market". So as well as their political legacies being challenged by an alternative approach to NHS reform, neither man can be said to be completely impartial observers when it comes to the future role of competition and the market in the NHS.
So whilst I agree with Milburn that Labour "should be about moving things forward, not preserving them in aspic", it's galling that it's actually Milburn that wants to preserve New Labour's approach to reform, pickling it in the mid-2000s and never moving away from a narrow set of reforms that he and others implemented. New Labour was meant to be about adapting to society and moving with the political and social priorities of the times. It's a shame that reforming spirit has now been lost, and seems to have been taken out of the realm of "what works" and pickled by some of its adherents into just another dogma…
More from LabourList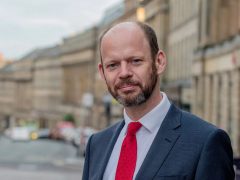 Comment
On the surface, the film Titanic is a love story between Jack and Rose. It develops other themes:…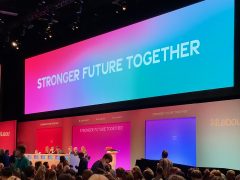 Comment
Hello! My name's James McAsh and I'm doing a conference delegate diary for LabourList this week. I've been…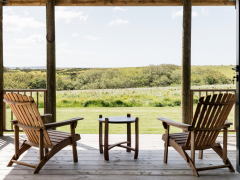 Sponsored
SPONSORED POST Communities up and down the country have been devastated by the Covid-19 pandemic. Towns, cities, villages,…