The Conservatives have today confirmed that "tough new measures" on trade unionists' ability to go on strike will be included in their election manifesto.
In today's Telegraph (£), Transport Secretary Patrick McLoughlin says that the new proposals, which he describes as "tough love", would include a minimum 40% of eligible voter support threshold for strikes in essential services. In the article, McLoughlin reveals that he crossed the picket line to work during the miners' strike, despite being an NUM member.
Labour's Lucy Powell hit out at the policy, suggesting the best way to avoid strike action was to reach a settlement around the negotiating table – and also highlighted the hypocrisy in the Tories' attitude to democracy.
"The Tories have run out of ideas for the country so are resorting to playing political games with the unions. They should be finding solutions to reach negotiated settlements to avoid industrial action.
"Most government ministers don't manage to get 40 per cent of all eligible voters voting for them at elections, the Tories didn't get anywhere near a majority at the last election and turnout in the elections they called on Police and Crime Commissioners was below 15 per cent."
The Conservative Party won the support of just 23% of all eligible voters in 2010, barely half of what they now demand for strike action.
Unite union general secretary Len McCluskey echoed Powell's call for industrial action to be avoided through negotiation. He claimed that the best way to improve turnouts was through modernising balloting, such as through online voting, which the Tories refuse to make legal.
McCluskey said the new proposals would "place the UK in the same league as some of the most anti-democratic regimes on the planet."
It is not the first time they have made this kind of announcement. David Cameron said last year that there would be anti-strike measures in the Tory manifesto, although Conor Pope pointed at at the time how this could backfire come election time.
More from LabourList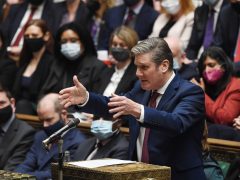 Comment
The problem with Boris Johnson's carnival of lies and incompetence from a Labour strategist's perspective is that it…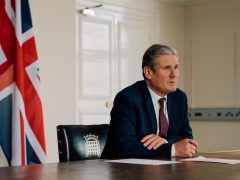 Comment
While it will be a relief to see the back of Boris Johnson, the Labour Party must not…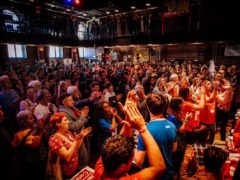 News
Momentum members have elected a new national coordinating group with candidates on the Momentum Organisers slate winning a…