This week the World Economic Forum's annual winter meeting in Davos is taking place. 2,500 business leaders, political leaders and intellectuals from across the world gather to discuss global issues.
The theme of this year's conference, entitled The New Global Context, is global changes – in particular, rising inequality. Ed Miliband has said that "the discussion is welcome, but it is answers which are overdue".
In a post on Facebook, he goes on to explain the importance of encouraging the Living Wage and outlines what Labour will do to help this:
Here's what he wrote in full:
At the Swiss ski resort of Davos this week, world leaders have gathered to discuss inequality. The discussion is welcome, but it is answers which are overdue.
We need a reality check about inequality in Britain.
Since the last election average wages have fallen by £1,600 a year with the number of people getting less than the Living Wage rising from 3.4 million to 5.3 million. Last year FTSE 100 directors rewards have increased by 21 per cent. A chief executive in a FTSE 100 company now earns on average 130 times more than their average employee – and 300 times more than the Living Wage. 
The Government has cut taxes for people earning £150,000 a year, even while salaries at the very top have been soaring away. The next Labour government will raise the National Minimum Wage so that it gets closer to average earnings – rising to more than £8 before 2020.
But it is not just the legal minimum that matters. I believe government can do more to work with employers to pay the Living Wage.
It is not some passport to a life of luxury but set at a rate – £7.85 an hour or £9.15 an hour in London – needed for people doing some of the hardest jobs in our country to have dignity when they go home from work. And firms that can afford to pay multi-million pound salaries at the top need to explain why they will not pay the Living Wage to those at the bottom. 
I know there are many brilliant executives in this country who deserve to be well-rewarded, but there is a strange disconnect in the debate today. For example, this weekend, many people will be going to football matches where the stars are paid six figure sums every week, but those who work at the stadium are often paid significantly less than the Living Wage.
There are some clubs, like Chelsea in London and Hearts in Edinburgh that have become accredited Living Wage employers. However many other football clubs including some of the giants of the Premier League, have not.
There are many examples of employers who have adopted the Living Wage and reaped the benefits in higher productivity, staff retention and morale. For example, in banking – not an industry I have always praised – almost all the big banks from Barclays to Goldman Sachs now pay the Living Wage to their lowest-paid workers.
More needs to be done in sectors like law and accountancy which are estimated to have more than 1,000 employees paid upwards of £1 million a year – but cleaners, security guards and caterers who take care of them at work often struggle to make ends meet at home.
Our support for the Living Wage is about securing real improvement to people's lives. I am proud that 30 Labour local authorities are now paying the Living Wage to their staff. I have committed the next Labour government to doing more to encourage the Living Wage at the bottom and shed light on the pay packages given to some at the top.
We will:
Introduce Make Work Pay contracts, with a tax rebate for employers that sign up to become Living Wage employers in the first year of the next Parliament.
Ensure that central government learns the lessons from local government where firms seeking public sector contracts are required to pay the Living Wage.
 Require companies to publish the ratio of the pay of their top earner compared to the average employee and the pay packages of the 10 highest paid employees outside the boardroom.
Put an employee representative on remuneration committees, ensuring the views of ordinary staff are heard when decisions to award top pay packages are made.
Look at how to simplify executive pay packages so that they comprise a basic salary, with only one additional performance related element where necessary.
Require investment and pension fund managers to disclose how they vote on pay and introduce binding votes for shareholders on remuneration packages in advance, not after their approval by boards.
Tackling low pay and encouraging the Living Wage is one of the ways the next Labour government can ensure everyone's hard work is rewarded and we build real and enduring prosperity.
More from LabourList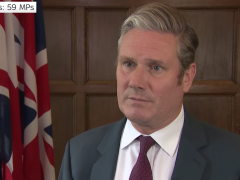 Video
Keir Starmer has declared that replacing Boris Johnson as Prime Minister with another Conservative MP is "not the…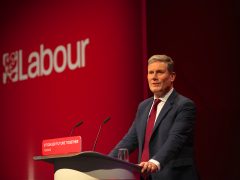 Daily email
Boris Johnson has finally agreed to go. Following an unprecedented number of resignations over the past few days, a…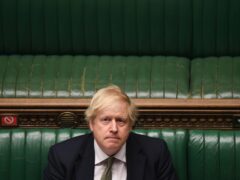 News
Boris Johnson has agreed to stand down as Prime Minister following an unprecedented number of ministerial resignations from…