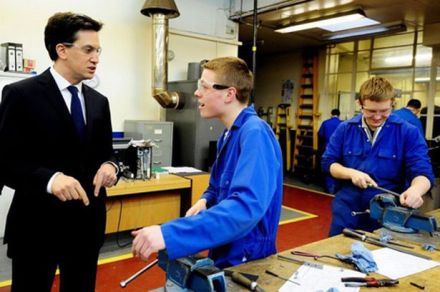 Labour has a suite of policies that make activists hold their heads high on the doorstep. Ed Miliband has not only captured the imagination as he raises the salience of issues for the 'forgotten 50 per cent' but met this with real action. Using government procurement to create new apprenticeships, new post-18 apprenticeships and action on a stronger minimum wage. On top of that, just this week Ed pledged to create 80,000 new high quality apprenticeships by the end of the next parliament, introducing an Apprenticeship Guarantee whereby every school leaver who got the grades can start on a training scheme.
NUS' latest report 'Forget Me Not' shines a spotlight on the experience of apprentices. Real quotes, life inspired case studies and some hard numbers show the lowest paid, from the poorest families, get a rough deal under the status quo. "While the arms race for the numbers of apprentices goes on between the leaders, what should not be forgotten is those who struggle to makes ends meet on the apprentice minimum wage.
Their second-class status, like water, seems to get into every crevice. From childcare support to sick pay. Child benefit to child tax credits. Low pay to lost opportunities.
Hannah is an apprentice in Manchester, working towards her first qualification in plumbing. She's 19 years old, earns just £2.73 an hour (the apprentice minimum wage), and lives in a council house with her daughter aged 2. At the end of the last year she took two weeks sick leave.
On Hannah's weekly wage of £101.01 a week, she's expected to cover her travel costs (£13.10 a week), make contributions to her childcare (£32.97), buy lunch (£4 a week) and pay for course costs not covered by her college (£3.85 a week). These costs total to £69.92 a week, leaving her with just £31.09 a week for her and her daughter to live off.
She didn't earn enough to qualify for statutory sick pay and lost her wages for both of those weeks. As she wasn't a full-time student she didn't qualify for free prescriptions either.
But it's not just apprentices themselves that are suffering – the parents of apprentices are suffering too. As apprenticeships aren't included in the Government's 'approved' training category parents can't claim child benefit and lose their child tax credits also – but they could if their child was doing a course at the very same level full-time in the classroom. In the worst cases, parents can be thousands of pounds worse off per year if their child chooses the apprenticeship route. We already know that parents are a huge source of guidance for young people making choices about their education, and yet we expect parents to make a reasoned judgement about their child's choices when so much money is at stake.
It is people like Hannah, and the hard working parents whose children take up apprenticeships, that I have in mind when I knock doors from Reading West to Redcar, Ilford North and Northampton South. So as we work for a Labour victory, the win must win for Hannah and her friends too.
More from LabourList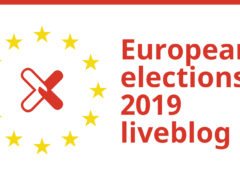 News
Welcome to our European elections 2019 liveblog. Polling day was Thursday, but we've had to wait for all…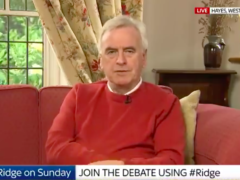 Video
The Sunday shows were dominated by Tory leadership contenders, with no-deal-advocating Esther McVey on Sky and "conviction Brexiteer"…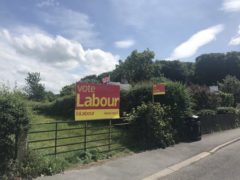 Comment
One thing that seems conspicuous by its absence is any analysis of the recent local government elections at…