Liam Byrne, Shadow Minister for Universities, Science and Skills, has said that he would "love free education" but didn't want to promises on undeliverable policies.
Byrne made these remarks at an event at King's College London organised by the university's Labour Student society. When an audience member asked about Labour's higher education funding policy, Byrne replied:
"Obviously I would love free education. I would want it to be free just like the NHS, but I'm not going to make a promise that is not deliverable."
This comes after speculation in recent weeks – including over the weekend – about Labour's higher education funding policy, which is yet to be announced but could materialise this week.
Byrne has long been an advocate of introducing a graduate tax. However it looks increasingly likely that a reduction in fees for undergraduates courses, down from £9,000 a year to £6,000 could become Labour policy. Miliband endorsed this back in 2011 but has made no announcement on the subject yet.
Here's the video (courtesy of the National Campaign Against Fees and Cuts) of Byrne making the comment in question:
More from LabourList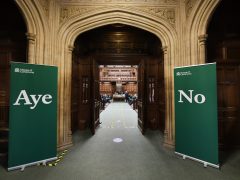 News
The House of Commons has approved, by 263 votes, Labour's expression of support for protecting holiday pay entitlements…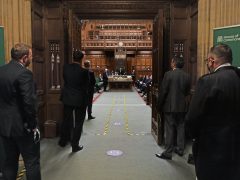 News
Tory MPs abstained on a motion put forward by Labour today against government plans that the opposition party…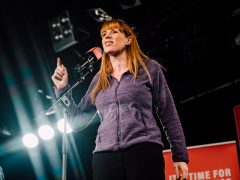 News
Angela Rayner has demanded that the Conservative Party apologise after Labour's lawyers wrote to the director of public…