The Coalition's health reforms – embodied in the Health and Social Care Act – have been damaging and distracting, a new report has found.
The research, carried out by the King's Fund, has found the Government's policies are too heavily focussed on complex organisational changes instead of looking at how to deal with growing pressures on the NHS and significant shortages of funding.
The report's authors highlight key areas where the Act has brought significant problems, including:
a complex organisational structure, a " bewilderingly complex regulatory system and a strategic vacuum in place of the system leadership that was previously provided by strategic health authorities"
the fact that 10% of the NHS's money is spent on outside service providers
although the emphasis is on devolving decision making, ministers have been interfering regularly
The King's Fund has also noted a shift away from technocratic changes in the second half of the Parliament – and they have urged the next government to build on this.  The chief executive of the King's Fund, Chris Ham criticised the first period of the Coalition's reforms, explaining: 'Historians will not be kind in their assessment of the coalition government's record on NHS reform. The first three years were wasted on major organisational changes when the NHS should have been concentrating on growing financial and service pressures – this was a strategic error."
Andy Burnham, Shadow Health Secretary, also responded to these findings:
"Labour warned David Cameron that his reorganisation would damage the NHS and we now have independent authoritative evidence that that is what has happened. 
"People will remember patients, nurses, doctors and midwives lining up in their thousands and pleading with the Government to call it off. But they ploughed on and plunged the NHS into the chaos we see today. 
"The vast majority of NHS staff now say that David Cameron's reorganisation has harmed patient care. The sad truth is that by turning the NHS upside down and causing a crisis in A&E, David Cameron has made care problems more likely, not less.
"The Government should accept Labour's five point plan to bring A&Es back up to acceptable standards. We will rescue the NHS with a £2.5 billion a year Time to Care fund – on top of Tory spending plans – to fund new staff, including 20,000 more nurses and 8,000 more GPs."
More from LabourList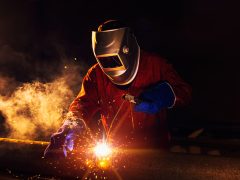 News
The UK government is failing to keep up with its European counterparts in efforts to decarbonise the steel…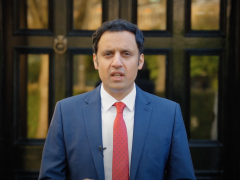 News
Anas Sarwar has called for emergency legislation to be put forward in the Scottish parliament in response to…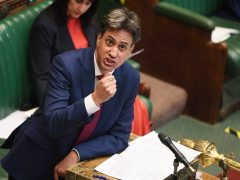 News
Ed Miliband has accused the Conservative leadership candidates of "infighting" and being "more focused on playing politics" than…