Labour's election coffers have received a welcome boost today in the form of a quarter million pound donation from green energy company Ecotricity. The founder of the company, Dale Vince, slammed the approach of David Cameron's Government towards environmental policies, and said he felt "compelled to act".
The company say they back "Green Labour" and feel that green policies are vital to ensuring that the UK regains its "energy independence", rather than relying on energy from other oil-rich countries.
The move makes Ecotricity, who are a windfarm energy company, one of Labour's biggest donors – in quite the contrast to the Conservatives, who last night made far more than that at their "Black and White" fundraiser in London. One person alone reportedly paid the Tories £210,000 for a bust of Thatcher.
Ecotricity have never donated to Labour before, but have given money to the Green Party, including towards Caroline Lucas' re-election campaign in Brighton Pavilion.
In a statement, Dale Vickers did not mention Labour, but said:
"We're putting our money where our heart is – we've watched the coalition government systematically undermine not just the renewable energy industry in Britain but the whole green economy and by de facto – efforts to combat climate change. We feel compelled to act and to speak out."
"In 2012, Britain's green economy generated £128 billion, that was 8% of all GDP and a third of all growth in GDP that year – while the country was struggling to get out of recession.
"Almost one million people were employed in this fast growing sector, that's about the same number that work in the finance sector now.
"That was 2012, the green economy could be an even more important part of our overall economy by now – but 2012 is the last year for which we have any data because the Conservatives scrapped the annual report. In effect censoring information about this vital part of the economy. That looks like a move driven by ideology rather than what is right for our country, and strange for a party that claims to be the party of business.
"One of the biggest deceits of this government was the claim that green energy support was at the root of high and rising energy bills – the claim behind David Cameron's infamous let's cut the green crap quote. The truth is that despite the recent price cuts, energy bills almost doubled in the past ten years mainly as a result of the rise in the global price of fossil fuels – not support for green energy."
However, he did echo one of Ed Miliband's lines when he added:
"This election presents a clear choice between two very different kinds of government with two different visions of Britain. The vision we support is of a green Britain with a strong green economy at the heart of Europe."
More from LabourList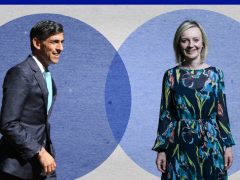 Comment
Rishi Sunak and Liz Truss have now gone head to head in six hustings with Tory members in…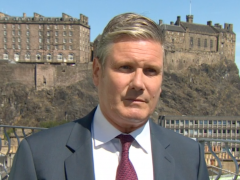 News
Keir Starmer has said that he will set out a "comprehensive set of proposals" to combat the cost-of-living…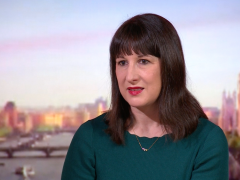 News
Rachel Reeves has urged the Tory leadership candidates to "stop playing to the gallery" and come up with…