Labour will use their opposition day in the Hose of Commons tomorrow to put forward a bill curtailing what paid work MPs can do outside of their parliamentary duties. A source tells LabourList: "We need to act to improve the reputation of our Parliament in the eyes of the British people."
This comes in the fall out of the latest "cash for access" allegations, which has seen former Foreign Secretary Jack Straw suspended from the Parliamentary Labour Party (PLP). Sir Malcolm Rifkind has been suspended by the Conservatives, has stood down as chair of the Intelligence and Security Committee, and will now retire as an MP in May.
The wording of the Labour's proposal it it yet known, but will likely target directorships and consultancy work. A similar motion was put forward on the 17th July, 2013, but was voted down by both Conservative and Lib Dem MPs. That motion said:
"That this House believes that, as part of a wider regulatory framework for second jobs, from the start of the next Parliament no hon. Members should be permitted to hold paid directorships or consultancies."
We will bring you further news on the vote as soon as we have it.
UPDATE: The motion will be exactly the same wording as the one above, leaving the leader's office to be able to claim that they were ahead of the curve on this one, and did not need to wait for public outrage to put forward a solution to the problem. The debate will be opened by Shadow Leader of the House Angela Eagle, and Shadow Minister without Portfolio Jon Trickett.
A Labour spokesperson said:
"We need to act to improve the reputation of our political system in the eyes of the British people.
"MPs are dedicated to the service of their constituents and the overwhelming majority follow the rules. But the British people need to know that when they vote they are electing someone who will represent them directly, and not be swayed by what they may owe to the interests of others.
"Labour MPs and Prospective Parliamentary Candidates have already been put on notice that from the coming General Election the Party's Standing Orders will be changed to prevent them holding such second jobs.
"David Cameron once promised change but now defends a discredited status quo and has refused to follow Ed Miliband's lead. This is his chance to vote for an important measure which would help restore trust in politics."
More from LabourList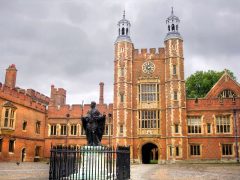 Daily email
No turn? Good morning. The i reported last night that Labour would ditch plans to remove charitable status from…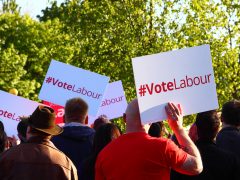 News
This year's Labour Party conference in Liverpool is one of the most hotly anticipated yet under Keir Starmer's…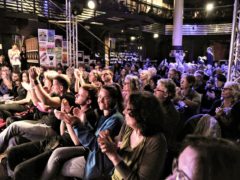 Comment
The rollback of Labour Party democracy continued this week with activists and unions now blocked from using conference…