It was great to see Ed Miliband outline Labour's industrial policy yesterday and put it at the heart of the General Election campaign.
Industrial strategy was something Labour only belatedly got right during our 13 years in power. For much of that time we rode a wave of economic growth based not on the sustainability of manufacturing industry and exports but on a bubble made up of house price inflation and financial and other service industry growth. It was only after the economic crash that we belatedly got our policy ducks in a row and started pushing  a serious industrial strategy based on investment in research and development (including the essential partnership between university labs and the private sector), support for companies developing the key products of the future such as aerospace composite materials, procurement decisions that supported UK industry where possible under EU rules, and investment in skills through apprenticeships and vocational education.
The unexpected hero of this policy as Business, Industry & Skills Secretary, was Peter Mandelson. Mandelson seemed to have learned a great deal about what industry needed during his period in Brussels, so attacked the issue of manufacturing with far more vigour than he had in his previous stint in the same job when it was badged up as the Department for Trade and Investment. The result was a late flurry of really good initiatives which won plaudits from and boosted the morale of both industrialists and the Business, Innovation and Skills (BIS) officials finally given the chance to push an interventionist strategy. It was fitting that Mandelson praised Labour's renewed focus on this area today.
The contrast with the dismal role of BIS under Vince Cable could not be more ghastly. Cable has never seemed to understand industrial strategy. He allowed his department to take far more than its fair share of cuts. Symbolic of the new approach, almost immediately on taking office a crucial £80m loan to Sheffield Forgemasters was axed, a blow to the economy in Nick Clegg's own backyard and a false economy as it was money that would have positioned the company to manufacture components for the new generation of nuclear power stations, which would have generated a large number of highly skilled jobs.
Despite five years when there has been a lack of focus on industry, and a reversion to the British norm of using house prices and financial services to drive unsustainable growth, the UK industrial base retains some key assets. We are strong in aerospace (both defence skills at BAE Systems and AgustaWestland helicopters and commercial wings at Airbus in Wales and engines at Rolls-Royce in Derby), pharmaceuticals, and automotive (a small number of highly productive car plants produce far more cars for export than at any other time in the industry's history, e.g. BMW Mini at Cowley, Honda in Swindon, Toyota in Derbyshire and Nissan in Sunderland). The UK has also managed to develop manufacturing associated with new green technologies such as wind farms. All these industries support big supply chains of large, medium and small companies. We need to use these key assets as a model for the kind of industrial future we want on a far wider scale, as well as providing them with the support they themselves need to grow their operations in the UK.
Labour's proposed emphasis on manufacturing is important on a number of levels:
It is the right thing to do if we want sustainable economic growth based on exports, not another consumer, housing and financial services bubble. All these other things are important but we need a balanced economy where we export value-added technology and goods, not one where we import everything we need.
Manufacturing, particularly engineering, generates skilled, well-paid jobs at every level from manual production line workers to design engineers.
It fits well with the UK's strong universities as they can help generate the new technologies manufacturing needs.
It will help rebalance the UK's regional economies – most manufacturing jobs will not be in overcrowded, economically overheating London and the South East but in peripheral regions that desperately need growth, where the is land to build industrial plants, a manufacturing heritage, and a potential workforce, who as Nissan discovered in Sunderland are among the most motivated and productive in the world. Regional growth in areas like the North East requires drivers in the form of large manufacturing employers which then create a ripple effect in local economies of both suppliers and services for their relatively well-paid workers.
Strategically, we need to invest as much in industry as our main EU competitors Germany, France and Italy do. Time and again crucial contracts are lost to German, French or Italian factories because their national and regional governments provide a more attractive package to industrial decision-makers in terms of skills, tax breaks, R&D funding, loans for launch investment and land.
Politically this policy emphasis will play well with sets of skilled workers who are swing voters, and who are disproportionately represented in the electorates of key marginal seats and politically volatile regions such as the West Midlands.
It gives the lie to the messaging from the Tories that Labour is somehow anti- business. Labour may not be fixated with the City and what Lord Glasman calls finance capital, but it has a lot to say to the industrialists whose companies generate the country's exports and wealth.
This is a policy area where there is a fantastic synergy between what the political and industrial wings of the labour movement want. The trade unions with private sector members in manufacturing, especially Unite, will feel a lot happier about a Labour Government if it is putting significant focus on creating and sustaining highly paid, highly skilled and highly unionised industrial jobs.
It is probably also what, if anything, will keep the UK in the EU. We can only get big multinationals to invest in the UK if we are part of the EU and integrated into its export markets. This, rather than any idealism about the European project, is what will see off UKIP.
Ed's speech at Jaguar Land Rover yesterday and the accompanying policy document shows he gets it that is how we will transform the British economy. I'm very proud that Labour is going into the election with its head screwed on about how to deliver economic growth.
More from LabourList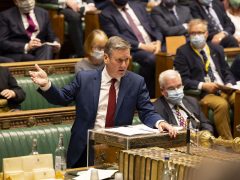 News
Keir Starmer has said the government is now "collapsing" following the resignations of Sajid Javid and Rishi Sunak,…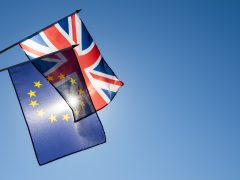 Comment
The six-year anniversary of the Brexit referendum has been marked by a slew of reports and polls on…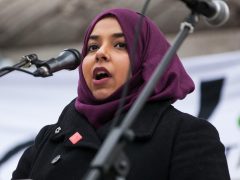 News
Poplar and Limehouse Constituency Labour Party (CLP) has voted for a full selection process amid allegations of a…