Ed Miliband is expected to announce a reduction in tuition fees today. The Labour leader is speaking at Leeds College of Music this lunchtime where he will announce Labour's fourth election pledge – which is expected to include a fees announcement. However overnight the party has gone on the attack over the failures of the current system – with the policy still being kept under wraps until later today (although of course it has been widely discussed in recent weeks).
In 2010 Miliband said that he favoured a Graduate Tax. In 2011 he said that he'd like to reduce tuition fees to £6,000 a year. Labour's announcement is expected to combine these two positions – an immediate reduction in fees followed by a transition to a Graduate Tax.
The reason Miliband feels another change in the HE funding model is needed (aside from the potential political benefits) is that the current £9,000 a year regime has been an expensive failure for both students and the taxpayer. As the party publishes the section of its Zero Based review that's focussed on Higher Education, the Labour leader will attack the current fees system which leaves graduate with an average of £44,000 debt and write-offs from student loans jumping to £21bn a year over the next thirty years.
Perhaps what's most interesting about the overnight briefing though is that it contains a quote from Ed Balls as well as Ed Miliband. Balls is known to have been sceptical over Miliband's plans to reduce tuition fees, so his quote – including the line "we need a better plan which works for students, graduates and taxpayers as a whole" – is worth reading in full:
"This government's system is not only bad for students it's bad for the public finances too.
Students are graduating with a bigger burden of debt and our Zero-Based Review has exposed how it is leading to higher national debt too.
"David Cameron, George Osborne and Nick Clegg's system will add £16 billion more to net debt by the end of the next Parliament than was expected and billions more after that. This is simply not sustainable. We need a better plan which works for students, graduates and taxpayers as a whole."
We should know what the "better plan" that Balls and Miliband have in mind looks like in just a few hours…
More from LabourList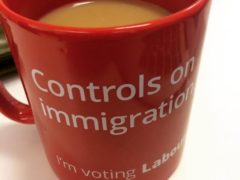 Comment
All the noise coming from Labour around immigration over the last few weeks has revealed an essential truth…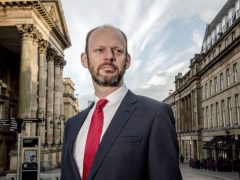 Comment
Jamie Driscoll has said he has received "literally thousands of messages of support" following the decision to exclude…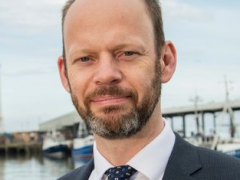 Daily email
Parliament returns from Whitsun recess today and the House of Lords will be discussing the government's illegal migration…