Today, we have published the All-Party Parliamentary Inquiry into Antisemitism report. This new document which looks specifically at the anti-Jewish hatred emanating from the Middle East conflict, follows the first inquiry into antisemitism which I commissioned and which reported in 2006. That report set in place an action plan that has guided parliamentary, governmental and civic society measures which have ensured that Britain is viewed as a model of good practice in Europe. As our report today reveals, we still have an uphill journey ahead to retain such a position. Specifically, I would argue that we on the left must intensify our efforts to ensure we are not the junior partners in what must be a collaborative effort.
There is a total of 34 recommendations in the report but a number of key themes that draw them together. The first is perhaps the most straightforward and that is to support our British community in words and deeds. The figures presented in our report are stark. There was a simply unacceptable rise in antisemitic incidents during the summer of 2014. From abuse hurled at visibly Jewish people to boycott activities which manifested in antisemitic ways, the list makes for uncomfortable reading. Taken together with recent events in Paris, it is unsurprising that the Jewish community are feeling very anxious and unsettled. The report recommends measures that should serve to reassure that community, such as improvements to police, the Crown Prosecution Service (CPS) and judicial guidance and additionally, funding for the security of synagogues across the UK. QBut of equal importance is a vocal opposition to antisemitism and on this, there is somewhat of a vacuum on the political left.
A second theme in the report which relates to language, is ensuring a responsible public debate. Sadly, on a cross-party basis, some of the language about the Middle East conflict was simply unacceptable. There has been much discussion of the 'right to offend' in recent weeks and whilst free speech is a critical and central facet of our democracy, that does not mean that we should accept trends towards grossly offensive, misleading and indeed antisemitic rhetoric in our public debate. The trivialization of the Holocaust, accusations of dual loyalty and malign influence and the categorisation of Jews as 'Good' and 'Bad' were all recurring themes during the summer and we discuss them in depth in our report. We on the left must solemnly reflect on the nature of our discourse. Public figures and institutions should be setting a responsible tone for our national debate and whilst we recommend clear guidance in this area, avoiding the dangerous themes to which I have referred would be wise.
There are efforts that we on the left can and should be supporting and as is highlighted in the report, the important of inter-communal activity cannot be overstated. We must not allow the fight against antisemitism to be politicised and for the debate over the Middle East to be perceived as some form of political tool with which to win community support. The national review of interfaith which we propose will help us to prioritise resources in this important area.
Appropriately for a blog, the fourth theme relates to modernising the fight against antisemitism. Those that followed the horrendous abuse against Luciana Berger and against me having defended her, will understand clearly the need for action against the perpetrators of cyber hate. A key recommendation of the report relates to the use of prevention orders to limit the abuse spewed out by the most determined delinquents.
Finally and on a more positive note, the report recommends we celebrate and communicate the successes that we have achieved. Over ten years, we have established important and in some cases exemplary frameworks for combatting antisemitism and we could and should be better at explaining what has happened.
So much has been done and yet there is much still to do. We on the left have a particular challenge, we must be more outspoken, more strident and more visible in our stance against antisemitism. It is an inherent part of our ideology. It is our duty.
John Mann is the MP for Bassetlaw and he chairs the All-Party Parliamentary Group against Antisemitism
More from LabourList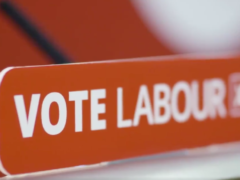 News
Labour's national executive committee (NEC) has drawn up longlists for parliamentary selections taking place across the country –…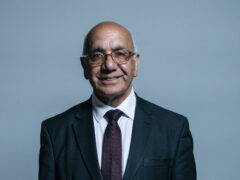 News
Virendra Sharma has become the latest Labour MP to be 'triggered' by party members, after three branches in…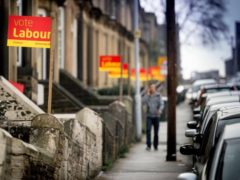 News
The selection longlist for Luton South, drawn up by Labour's ruling national executive committee, has been sent to…