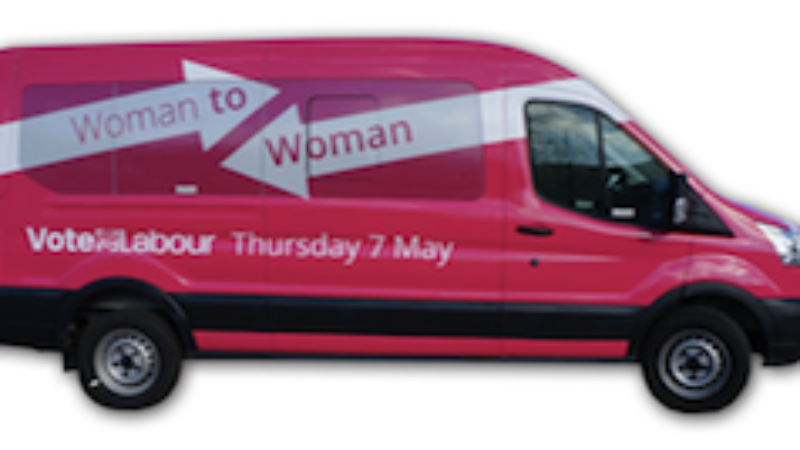 "Labour women will have the last laugh," Harriet Harman declares as we ride the pink bus from Bedford to Cambridge.
The bus has been mocked as patronising in the national media and even described in this way LabourList. But Harman is undaunted.
"When we did the women's conference in Manchester the media took no notice," she says. "We talked about issues like childcare, domestic violence, jobs, equal pay but there was no discussion nationally. The pink bus is making people come out. We needed something eye-catching."
Women, she argues, have to feel that politics is for them. "Women are central to our politics. Otherwise as a woman it is easy to think that politics has nothing to do with your life."
There is a feeling of excitement around the bus. People hoot at it as it drives up and down the motorways between constituencies.
The bus has been to 15 seats so far and by the end of March it will have visited 80. It is sponsored by the Labour Party as well as Unite and the GMB. Caroline Adams who works for the parliamentary Labour Party is the main driver. You could imagine her driving jeeps around Europe in 1945. She plays Classic FM to the troops and has clocked up more than 1000 miles. Women MPs and shadow cabinet members from all over the country have ridden the bus including Caroline Flint, Yvette Cooper, Gloria de Piero, Seema Malhotra, Diane Abbott, Luciana Berger and Baroness Glenys Thornton. Harman is not always with them, and I was lucky to catch her.
"People see tweets from Harriet and the social media and they want to come along and be part of it," says Caroline.
Certainly when I arrive in Bedford the Labour candidate Patrick Hall has a group of eager supporters many of them women out canvassing with Harman.
In Stevenage and Battersea the bus team went to talk to Asda workers. In Northampton North candidate Sally Keeble arranged a football match between the pink bus team dressed in pink including Luciana Berger and a local team, the Gregory Celtic Girls, in green. In Rye, Sarah Owen, the candidate who is a keen boxer arranged for all her female colleagues in the gym to be photographed in front of the bus. Harman was delighted that the men wanted to join in too.
On one stop she heard a woman say to the seven-year-old child she was with: "That's the pink bus, it means you should vote. It's what we talked about last night."
This is what the bus should be about says Harman. "There is," she says, "a mood of suffragettism. 9.1 million women did not vote at the last election. We want them to see the bus and to vote."
We do have a quite long discussion en route about the colour.  The team had thought about having an ordinary white van. Then they had discussed a red van, but they thought that would look like a post van. Burgundy was dismissed because it was too Pret a Manger. So the team plumped for pink which is one of the Labour Party's "suite of colours". The pink is actually a big sticker covering the bus that can be taken off when the bus is given back at the end of the campaign. I suggest selling bits of it afterwards like pieces of the Berlin wall.
Everyone is very pleased really about the publicity, even if not all of it has been positive. "We have achieved cut through," says Harman.
The Telegraph has linked the pink bus with Fashion Week. Charlie Brooker's Weekly Wipe on Ed Miliband  featured a toy pink bus which has made the team wonder whether they should get more made and sell them as memorabilia.
Harman shows me a video on her mobile phone of comedian John Oliver's Last Week Tonight show in the US which features the bus. The final frame says "Vote Labour."  Harman says her "humble little prediction" is that one American party or another – she hopes the Democrats – will end up with something equivalent to the pink bus.
When we finally get to Cambridge the bus is greeted by rather excited students from the Cambridge University Labour Club. First year Elinor Clapson is not sure she quite approves of the colour, but she and her friend Imogen Shaw are keen to be photographed and talk to Harman about their campaign against sexual harassment in the town's night clubs. The photo is disrupted by a man carrying a banner who says we are all anti-men. He is a regular stalker of the pink bus.
Harman is robust about his behaviour, as we race off to meet Cambridge women's groups and hear about the awful problems and intimidation faced by women who are now denied legal aid in disputes over child custody and contact.
The pink bus is a triumph. The idea is not patronising or prissy because it is brave. The bullying male protester in Cambridge reminds us that it is still bold in 2015 to be a suffragette.
Sally Gimson is a Labour councillor for Highgate in Camden
More from LabourList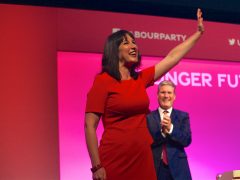 Comment
The Conservative leadership contest has shown the Tories' traditionally reckless and dishonest approach to the public finances. It…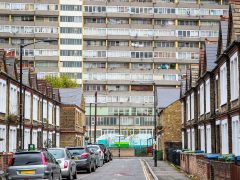 Comment
Whilst there has been much talk about the 'cost-of-living crisis' one of its key components, rent, has yet…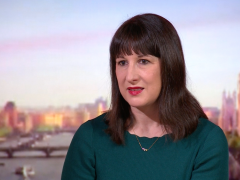 News
Rachel Reeves has warned that "people are worried sick about how they'll pay their bills and do their…