There are 12 target seats Labour are worried that they could lose in May because of the Greens, Buzzfeed have found.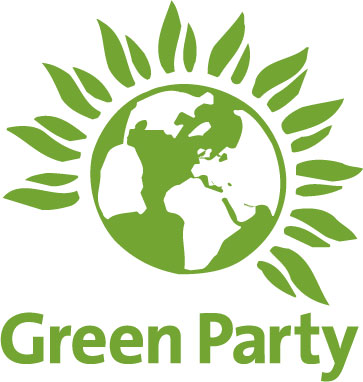 These are all on Labour's target seat list – the 106 constituencies the party think it could win back – usually Tory/Labour marginals or Lib Dem-held constituencies.
However, this doesn't mean the Greens are on the right track to win them. In the cases where they aren't, the worry is that the Greens will split the vote on the left, strengthening the other party contesting the constituency and meaning Labour miss out on winning.
The seats are as follows:
1) Brighton Pavilion – currently held by the Greens only MP, Caroline Lucas. Lucas won this by around 1,200 votes in 2010 (also on the Greens 'campaigns to watch')
2)Hove – this went Conservative in 2010, to Mike Weatherley, after being Labour since 1997.
3)Brighton Kemptown – there's a similar story here to Hove – Labour since '97, this constituency went Tory in 2010. But the sitting MP Simon Kirby only won this by around 1,300 votes.
4) Stroud – Neil Carmichael, Tory MP took this seat from Labour in 2010 by a similar margin of votes to the constituency above.
5) Colne Valley – this is an interesting constituency. Labour lost it in 2010 but came in third with the Conservatives in first and the Lib Dems in second. But that doesn't mean all is lost – Labour used to have a significant amount of support here. And with the Lib Dems polling so low, their vote could collapse.
6) Bristol North West – Conservative-held. As with the constituency above, in this seat Labour came in third to the Tories and Lib Dems but the story is much the same. Labour support was once strong here and the lack of support for the Lib Dems could be a good thing.
7) Bristol West – the margin wasn't so narrow here in 2010, Lib Dem Stephen Williams ousted Labour in 2005 (Valerie Davey had held it since '97) by about 5,000 votes and then increased his vote shared by about 9%. However, with the Lib Dems so unpopular, how this could pan out in May is unclear.(also on the Greens 'campaigns to watch' list)
8)Cambridge – Lib Dem Julian Huppert is currently the MP for this constituency.  In 2010, Labour came in 3rd place, with the Tories in second but it was a Labour seat until 2005, one Anne Campbell had held since '92. (also on the Greens 'campaigns to watch')
9) Leeds North West – Greg Mulholland, a Lib Dem is the sitting MP here, he has been since he unseated Labour MP Harold Best in 2005.
10)Norwich South – another Lib Dem seat, this was previously Labour since 1987. Simon Wright the current MP only won by 310 votes. (also on the Greens 'campaigns to watch')
11) Norwich North – Tory MP, Chloe Smith took this from Labour in a 2009 by-election.
12) Cardiff North – Labour won this from the Tories in '97 and held onto it until 2010. But the Tory MP, Jonathan Evans, only won it by 194 votes.
In all of these seats, the Greens could undermine Labour's core vote. But they could also stop votes that would have migrated from the Lib Dems to Labour from doing so.
Value our free and unique service?
LabourList has more readers than ever before - but we need your support. Our dedicated coverage of Labour's policies and personalities, internal debates, selections and elections relies on donations from our readers.
If you can support LabourList's unique and free service then please click here.