75% of Labour PPCs want to see Trident scrapped, according to information collected by the Campaign for Nuclear Disarmament (CND).
CND have surveyed 79 Labour prospective parliamentary candidates (PPCs) – which includes both current MPs and new candidates. Of those asked, 75%  said they wouldn't vote to renew Trident. This is roughly a quarter more than those who said the same in a ComRes poll for the BBC Sunday Politics in September last year (which surveyed 73 people). Meanwhile, in the CND poll only 18% said they would vote for renewal.
There seems to be a strong feeling among these PPCs that nuclear weapons are a bad idea altogether. 89% of those surveyed said they either 'somewhat agreed' or 'very much agreed' that the next government should get rid of the country's nuclear weapons, rather than replacing them with new ones.
Some of those on the list are more predictable than others; Jeremy Corbyn, Diane Abbott and John McDonnell are all long outspoken critics of nuclear weapons.
However, it's likely that some new voices could be added to this cohort. Some of those who are against Trident are standing in safe Labour seats, where there's currently an who has voted in favour of Trident in the past. One of these is Louise Haigh, who replaces Meg Munn in the Labour heartland, Sheffield Heeley. Haigh is likely to bring vocal opposition to the Commons:
"I've been a supporter of CND for a number of years, of course I'd want to see jobs protected by investment in other industries but I believe investment in nuclear is immoral in and of itself and in our current economic climate a dire waste of public resources. "
It's likely that if she enters into the Commons she'll do so with Richard Burgon, the PPC who's standing in Leeds East (where George Mudie is currently the MP) and says that:
"For the sake of the whole of humanity and for the sake of generations still to come, we need to achieve a world free from nuclear weapons".
But on the anti-Trident list there are also those who are standing in constituencies on Labour's target seat list : Andrew Dismore (former LabourCND chair) who's standing in Hendon, which is third on the list; Catherine West in Hornsey and Wood Green, who says we need "peaceful solutions to conflict"; Purna Sen, who's taking on anti-Trident Green MP Caroline Lucas in Brighton Pavilion; Alex Sobel in Leeds North West; and Nick Palmer, who could unseat Tory MP Anna Soubry in Broxtrowe.
This list also includes Clive Lewis, former soldier and BBC reporter, who's standing in Lib Dem-held Norwich South: "renewing Trident would be a monumental mistake our country and planet can ill afford."
Nancy Platts, the PPC for Tory/Labour marginal Brighton and Kemptown echoes Lewis's sentiment, but highlights the moral and economic factors to consider:
I have always opposed nuclear weapons on moral grounds and I cannot support the renewal of Trident, even more so given the vast level of expenditure required.
There's also a Scottish story in this. Among MPs north of the border Katy Clark, Ian Davidson and Mark Lazarowicz have stated their opposition to Trident. But there are also incumbents like Lesley Brennan who's standing in the SNP-heartland Dundee East, laid out the economic arguments for scrapping Trident:
"Working as an economist, I forecast and analyse the short and long term impacts of decisions, and the best budget allocations. However, you don't need to be an economist to know that the UK should not invest in a killing system over our kids' future. I will not support the renewal of Trident."
It's well known that the SNP, who are likely to make substantial gains in Scotland at Labour's expense are against Trident. A poll in January, carried out by Survation on behalf of the SNP found that 47% were against the renewal of Trident, while 31% were for it. Although opposition to Trident isn't guaranteed to sway potential SNP voters in Labour's favour, it could do some good.
More from LabourList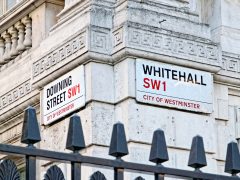 Comment
New governments need to make a splash, to make changes, to make their mark. The first 100 days…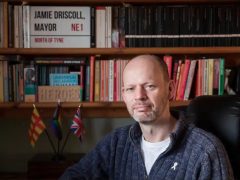 News
The Labour mayor for the North of Tyne region Jamie Driscoll has been blocked by the party from…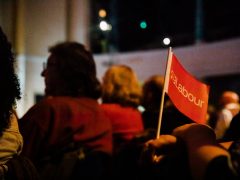 News
Labour Party membership has fallen by almost 170,000 since 2018 and by approximately 19,000 since last summer, despite…