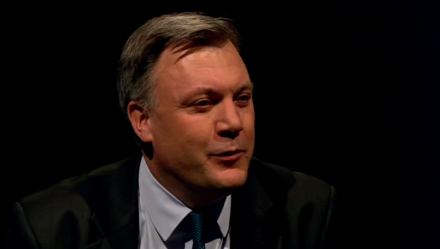 George Osborne's Autumn Statement means a second Tory term will bring with it deeper cuts than any other advanced economy, and a bigger reduction in public spending than during any other post-war period. This is the warning Ed Balls will make in a major speech in central London today – just nine days before Osborne delivers his final Budget of the parliament next week.
The Shadow Chancellor will use the speech to analyse the effect of the Autumn Statement on public spending over the next four years, finding that the Tory plan will mean even bigger cuts over the next parliament that have been implemented since 2010.
He will say:
"The Chancellor announced plans in last year's Budget – re-confirmed in the Autumn Statement – which go way beyond balancing the books and aim for an overall budget surplus of £23 billion by 2019/20.
"And to deliver this goal, the Chancellor set out tax and spending plans in that Autumn Statement – the defining fiscal moment of this Parliament  – which aim to take public spending back to 35 per cent of GDP. 
"This is a share of national income last seen in the 1930s according to the Office for Budget Responsibility – a time before there was an NHS.
"The scale of these cuts is unprecedented. The analysis we are publishing today shows Tory plans mean spending cuts larger in the next four years than in the last five years. We are not even half way through the cuts the Tories are planning. 
"Spending cuts which are larger than any time in post-war history –  a bigger fall in spending as a share of GDP in any four year period since demobilisation at the end of the Second World War. 
"Spending cuts which are larger than any other advanced economy in the world.
"More extreme than in this Parliament, the most extreme in post-war history and the most extreme internationally."
He will also highlight the affects on the NHS and policing, and reveal analysis showing what would happen to social care:
"At a time when huge pressures on social care are already having a knock-on impact on our NHS, these 1930s Tory spending plans would mean further deep cuts in the social care budget. 
"Our analysis shows these extreme cuts would be the equivalent to over a third of the older people in social care losing their entitlement to it.
"This would mean eligibility to care services further restricted, meaning hundreds of thousands of vulnerable older people missing out. 
"It would mean even more elderly people trapped in expensive hospital beds when they don't need to be. And it would mean even more elderly people turning to A&E because they are unable to access the care and support they need. 
"At a time when the terror threat is increasing and child protection under great pressure, these plans would also mean huge cuts in the Home Office budget – the equivalent of another 29,900 police officers and 6,700 PCSOs lost. 
"Under these deeply risky plans the Tories would have cut police numbers by a third since 2010. It would take the overall numbers of police below 100,000 – well below the smallest force since comparable records began.
"It's no wonder that the Institute for Fiscal Studies has said these cuts are 'colossal' and questioned whether they could be delivered without 'a fundamental reimagining of the role of the state'.
"These are extreme, risky and unprecedented cuts to policing and social care which many will see as totally undeliverable, even by this Chancellor."
Balls will affirm Labour's pledge to reverse the Government's tax cut for top earners, and outline how Labour will put greater emphasis of encouraging economic growth:
"While the Tories have extreme and risky plans – an ideological second-term Conservative project to shrink the state which go far beyond the necessary task of deficit reduction. And while some other parties say we do not need to get the deficit down. Labour has a better, different, fairer and more balanced plan which means we are the centre-ground party in British politics today. 
"We will cut the deficit every year and balance the books – with a surplus on the current budget and national debt as a share of GDP falling, as soon as possible in the next Parliament. And unlike the Tories we will make no unfunded commitments. 
"There will need to be sensible spending cuts in non-protected areas. But we will also make fairer choices including reversing this government's £3 billion a year tax cut for the top one per cent of earners. And our plan will deliver the rising living standards and stronger growth needed to balance the books.
"The choice for the British people is now clear. A tough, but balanced and fair plan to deliver rising living standards and get the deficit down with Labour. Or an extreme and risky plan under the Tories for bigger spending cuts in the next five years than the last five years, which would cause huge damage to our vital public services."
More from LabourList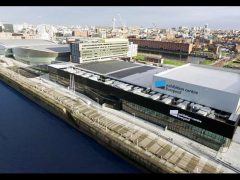 Uncategorized
Help us help you at conference Labour conference is just around the corner, and the LabourList team are…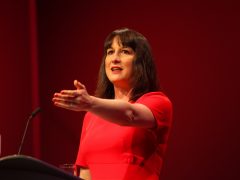 Comment
On August 25th, Colne Valley Constituency Labour Party agreed to send the following motion forward to national conference:…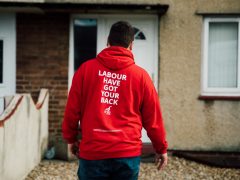 Comment
At a time when technology is transforming every aspect of our lives, politics turns out to be no…