Recently it was reported that Tony Blair would be playing a role in Labour's general election campaign. It's still not clear if that will happen (indeed our recent LabourList survey and polling suggested that would be a bad idea) but the former Labour leader has made a significant donation to the party – backing each of Labour's 106 candidates in target seats with £1,000 each. The Guardian reports Blair as saying, in a letter to candidates:
I know how hard it can be to raise money to fund a local campaign, but for you, in one of our 106 battleground seats, it is even more vital. This is where the election will be won for Labour and that is why I am making a donation to all 106 campaigns.
As one of our key seat candidates you know better than most the scale of the challenge we face, but I have every confidence that with your drive, determination and organisational skills, you will deliver a successful local campaign that will also see our party returned to government.
Donating to key seat candidates in this way is an interesting approach. On one hand, it benefits candidates directly, on the ground where the money is needed most. There's direct control over what the money is spent on – campaigning, rather than the general running of the party – and more people will benefit.
However, the downside is that there's no targeting of where the money goes. Some candidates in target seats will already have raised enough money to spend the maximum allowed under spending limits – meaning this donation won't have an impact on the election. Some target seats may be (unfortunately) lost causes by this point. Meanwhile, some seats may need far more than £1,000, and might have received that had the support been given directly to the party.
All of that aside though, this is a very significant sum – and makes Blair one of the party's most prominent and public big donors in this election cycle. The party are clearly very happy – here's what a spokesperson said:
"We're delighted that Tony Blair has given so generously to the local campaigns in the battleground seats our party is targeting at this general election.
"Our campaign is not based on big posters, talking over the heads of voters, or the sound and fury of Westminster politics. It is based on millions of conversations with people on their doorsteps and in their communities" 
One thing is certain – anyone who has claimed Blair isn't fully behind Labour's campaign will struggle to make that argument now…
More from LabourList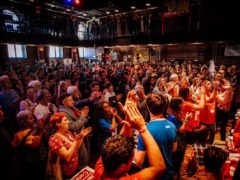 Comment
Labour's parliamentary selection process is under major scrutiny – and for good reason. Across the country, local left-wing…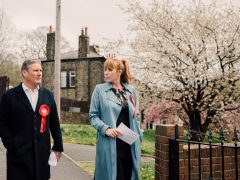 Comment
The last time Labour went from opposition to power in 1997, we were able to harness a wave…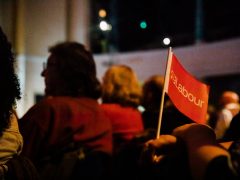 News
The local selection committee in Uxbridge and South Ruislip has been disbanded with "immediate effect" and the results…