Simon Danczuk the Labour MP for Rochdale has criticised the his own party, saying that it holds a "north London elite view of the world."
In an interview with the New Statesman, Danczuk said that any Labour politician who says Ed Miliband is popular is "just telling lies". He explained:
 It's just not true. I spend four hours knocking on doors on a Sunday – they [constituents] say things like 'you're doing an alright job as MP but I don't want Ed Miliband as Prime Minister, so I won't vote for you.' So it'll cost me votes.
You get it on the doorstep. If we're having a straight conversation about this, he [Miliband] has an image of being more of a toff than David Cameron. That's how the public see it. And what they mean by that is that he's seen as more aloof. They'd prefer to go for a pint with David Cameron than they would with Ed Miliband, that's the reality of it."
Danczuk said that this has come about because when they were electing their new leader, Labour didn't realise there was going to be "an upsurge in anti-politics and this desire for an alternative, authentic leadership."
He went on to warn if Labour:
"don't start thinking afresh about how the approach politics and how they involve people at a community level… then I think we've got a real problem. I think we'll continue to face decline.
"You know, this north London elite view of the world, just doesn't play in Rochdale, Rotherham, Runcorn or anywhere else beginning with an "r" outside the M25.
"We should be winning Rugby shouldn't we? Why aren't we winning Rugby – we won't win Rugby. Why won't we win Rugby? It's ridiculous."
Danczuk also criticised the party for not speaking on immigration "because we're afraid of upsetting certain sections of the London Labour party." He said, "You know, what about Rochdale where we have 600-800 asylum seekers? Where immigration is a massive problem." Although these comments don't distinguish between asylum seekers and immigrants, who are two different groups of people – the former moving countries to escape persecution, the latter choose to move to improve their prospects.
One of the solutions that Danczuk offered up to combat this is getting more working class people into politics. This is significant as there has been a steady decline in the number of working class people who enter into the Commons. Danczuk also reiterated his stance against All-Women shortlists, saying that he mentioned this because:
"we have had quotas effectively to try and increase the number of women coming politics, which I understand the logic behind and we do quite a lot to try and increase the number of ethnic minorities coming into politics. But I think we've neglected the number of working people coming into politics and we should be keener on doing more around that."
However, though this is clearly a problem for the party, when making these distinctions it's important to note that women and minority ethnic people can be working class as well.
This isn't the first time Danczuk has publicly attacked the party and the leadership, and despite the election being just a few weeks away, we bet it won't be the last…
Update
Simon Danczuk has responded to this interview on Twitter with the following:



More from LabourList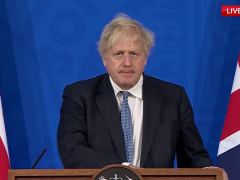 News
Three in five people feel that Boris Johnson should resign following the publication of findings relating to the…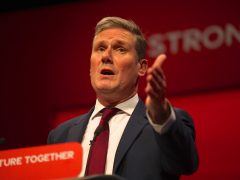 Comment
Below is the full text of the speech delivered by Keir Starmer in response to a statement from…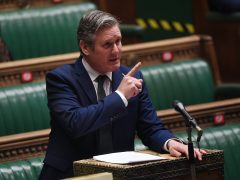 News
Keir Starmer has told Boris Johnson that "the game is up" and urged Conservative backbenchers to remove the…