140 years ago, one of the first working-class MPs was elected to the House of Commons. Thomas Burt, a beneficiary of the 1867 Reform Act – which gave a portion of working men the vote and also meant that they could stand to be an MP – became the radical MP for Morpeth.
Burt's election to the Commons was part of a sea change (albeit a slow and never fully completed one) – fifty years after he became an MP, working-class men and women like Aneurin Bevan, Manny Shinwell and Bessie Braddock were or were on the track to becoming MPs. Many of these working-class MPs played an integral part in the post-war Labour government, championing the rights of working class people and introducing legislation in areas of life in which they had direct experience. This shift seemed like it could the beginning of a more representative form of politics.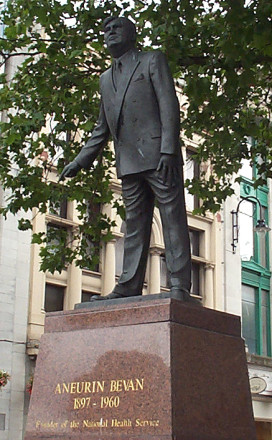 Today, the state of affairs doesn't look quite so promising. Working-class representation in Westminster is dismal – and by that I don't just mean white working-class men but representation for the working-class in all of it's forms: white women, minority ethnic men and minority ethnic women.
Research carried out in 2010 found there are now only 25 MPs who used to be manual workers – a 75% drop since 1979. All but three of these are Labour MPs.
Yet, the Labour Party isn't absolved from blame. Four years ago the number of Labour MPs who had done manual or clerical work had plummeted to a mere 9%, after previously reaching 40% in 1979.
Displacing the working class in Parliament are, amongst others, 'professional politicians'. These MPs are long-time residents of the Westminster bubble, aside from jobs in politics (working as party staffers or MPs aides before they became MPs), they've known no other employment. One in six (107 in total) of our Parliamentary representatives fall under this category. Meanwhile, of the 2010 intake, 25% come from the business-world and 15% previously worked as barristers, solicitors or doctors.
It's not that these people don't deserve a place in politics. The problem is they're so often parachuted into safe seats and take their place on the green benches at the expense of working-class people (and often those who are local to the area in question).
This shift has left us with an unrepresentative House of Commons, which has caused many people to feel like politics isn't a place for them. A recent poll, for instance, found that only 8% of young people say they are are fully engaged in the political process. This should come as no surprise – young people up and down the country who look to the Commons and see few MPs they can identify with, are more likely to feel powerless in the face of Parliament.
The second problem with an unrepresentative Parliament is that if the pool from which MPs come from is an increasingly small one we, as a society, lose out. To find innovative solutions to contemporary political problems we face – from climate change to economic inequality – we have to draw on the views of and solutions put forward by people from across society. Relying on a class of people who went to the same schools (34% of MPs were privately educated, compared to only 7% of the population), who have always moved in similar circles and for whom the bridge that separates their life experiences doesn't take all that long to cross is, quite simply, bad for the state of our politics.
Making sure that there are more working-class MPs in Parliament is not a catchall solution to the UK's political shortcomings but it's an important start. Otherwise, we have to ask ourselves, if we don't find ways to enable working-class people to become MPs , can we really call ourselves the Labour Party at all? This is a crucial question and that's why for the second-year running we're holding a panel event at Labour Party Conference 2014 to talk about how we get more working-class people in Parliament – if you're going to be in Manchester come along and join the conversation.
More from LabourList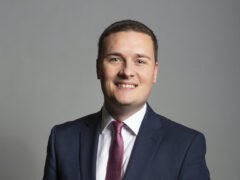 Comment
This weekend, I marched through the streets of Tredegar to celebrate the memory of Nye Bevan. It was…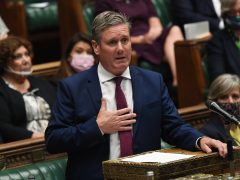 Daily email
"It's realistic." That was Emily Thornberry's assessment of Keir Starmer's announcement yesterday that a Labour government would not seek to…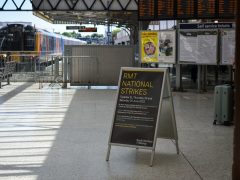 News
Labour metro mayors have argued that the cost-of-living crisis is "forcing" people into industrial disputes and that striking…