Tristram Hunt, Shadow Education Secretary, has said that Labour would replace Osted's"avalanche of bureaucracy" with a peer review system.
Hunt made this announcement at the Association of Teachers and Lecturers annual conference where he praised Ofsted but also recognised the limitations of an education system reliant on the kind of inspection system that currently exists:
"There can be no doubt in my mind that Ofsted has been an extraordinarily progressive force for improving this country's educational outcomes and spreading equal opportunity to areas of historic disadvantage.
"But I also believe we may have reached the tipping point, the moment when our inspection system begins to choke something far more precious. When the joy, wonder and beauty of schooling risks being buried in the avalanche of bureaucracy that emerges out of the increasingly byzantine demands of inspection.
"Or at least the frazzled, insecure interpretation of those demands by some head teacher."
To move away from this, Hunt said he wanted a school inspectorate free from "the merest suspicion of politicisation and political interference" and one would not make any prescriptions on pedagogy. He also said that he wanted a body that:
"above all…carries the full confidence of the profession, parents and business. Ofsted needs to move towards a supportive, light-touch, profession-led, centrally moderated, peer review system of inspection.
"And an incoming Labour government will support this pathway to reform. A journey towards an inspection system that upholds standards and allows the space and flexibility for innovation.
"Let nobody tell you this is a soft touch. Let nobody tell you this is threat to standards. Rather this is the embodiment of trust, collaboration and a 21st-century approach to rigour and underperformance."
Hunt also said that under Labour government departments would be encouraged to work together more frequently, particularly on policy areas where they have common ground:
"Within the first 100 days you will have a Labour education bill about vocational education, apprenticeships and training."
"It will be a joint Department for Education (DfE)/Department for Business Bill because once again we're moving away from this isolated vision of the DfE.
"The DfE is going to work once again with departments like the Department of Health to work on parenting and early years, and it's going to work with the Department for Business on vocational education, on apprenticeships, on training. So within the first 100 days we will have that."
More from LabourList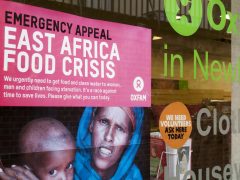 Comment
Someone in East Africa dies of hunger every 48 seconds. This is the result of the imperfect storm…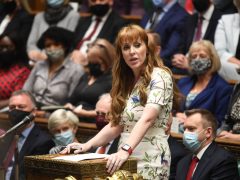 News
Angela Rayner has accused Boris Johnson of "watering down the rules to save his own skin" after the…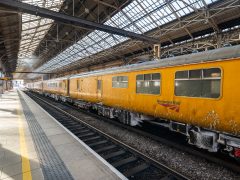 Comment
Network Rail, the company that owns and maintains Britain's railway infrastructure, has recently announced plans to cut over…