Leader of the Scottish Labour Party Jim Murphy has called for the inclusion of the Scottish Greens in the TV debates that will take place between the leaders of Scottish parties on April 8th. So far, the leaders of Scottish Labour, the Scottish Conservatives, Scottish Lib Dems, and the SNP have been invited.
This is likely to be a calculated move by Murphy, with the aim of splitting the pro-independence vote by giving the Greens (whose supposed surge has not been realised in Scottish polling) a more high-profile platform. He may have concluded that a rise in support for the Green Party in Scotland is more likely to damage the SNP's vote than Labour's, and could lead to Labour holding seats they are currently on course to lose.
However, Murphy has not laid down the Greens' inclusion as an ultimatum and has already confirmed that he will appear at the debate. He has taken a similar line to Ed Miliband, that he is happy to debate whoever the broadcasters invite.
Murphy said today:
"I am happy to debate with anyone about Labour's policies to make Scotland a fairer country. The Greens have their point of view and it deserves to be heard. 
"At the end of the day it is up to the broadcasters to decide who they invite and I'll happily debate against whoever they decide to put against me.
"There's still time for STV to reconsider, which I hope they will do."
Jim Murphy is no stranger to debating, having toured Scotland last summer holding street meetings and taking questions from members of public in the street.
More from LabourList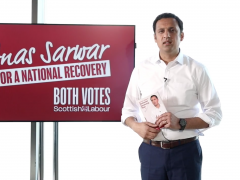 News
Scottish Labour leader Anas Sarwar has warned the 'Progressive Britain' conference today that his party's performance on May…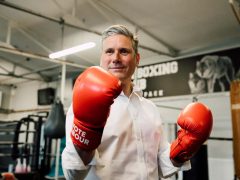 News
Keir Starmer has declared that Labour must "change our party to change Britain" and made the case that…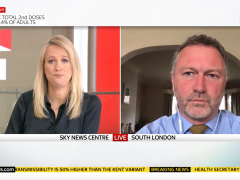 Video
Sophy Ridge on Sunday Shadow Communities and Local Government Secretary Steve Reed backed the easing of Covid restrictions…