Labour have announced that they would repeal all of the changes that the Government have made to judicial review. But they have also said they won't reverse the cuts the coalition have made to legal aid.
Despite receiving significant opposition – including from Conservative MPs – the Government have introduced legislation that puts limits on the judicial review process, the means by which individuals can challenge decisions made by public bodies. Last year, Justice Secretary Chris Grayling was successfully subjected to judicial review twice in relation to his legal aid reforms.
Sadiq Khan, Shadow Justice Secretary, has explained that he is "really worried" about the Government's "attack on judicial review" and has said Labour would reverse these decisions:
"When I was a lawyer, I used judicial review to challenge public authorities. When I became a minister, I accepted that judicial review was a pain in the backside: civil servants had to check and double-check. It may have been a nuisance but it's a very important safeguard.
"So I will reverse all the changes the government has made. It's important that the executive respects the powers citizens have to hold us to account.
"We need to give citizens the ability to challenge when they think there have been failings in decisions made by ministers, governments and councils … The new act has a chilling effect. It insulates power, makes us complacent and think that we can disregard procedural fairness, disregard consultation.
"If you are someone who wants to challenge power, you are now scared to do so. You are worried about your costs as a community group in challenging a public authority decision. That's not the sort of country I want to live in."
Alongside this, Khan explained that the party were pledging to include private companies – like G4S and Capita who run some public services-  within the bounds of freedom of information (FoI) requests. He said, "This government tried to introduce a fee for FoI applications. We will not do so. More and more public services, paid for by taxpayers, are being run by private companies who are outside the scope of freedom of information." 
Yet, Khan went on to say that a Labour government wouldn't be able to reverse the coalition's damaging cuts to legal aid. He explained that although Labour wouldn't commit to overturning all the cuts, a priority would be looking at the test those who have suffered domestic abuse must pass to get legal aid.
"I speak to lawyers who say they have clients who come in to see them, say they have suffered abuse and are told they have to provide evidence."
"The clients often leave the office and never return. That worries me. So I'm looking at what we can do to tackle this. If there was one legal aid change to reverse, this would be the one."
More from LabourList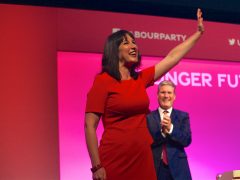 Comment
The Conservative leadership contest has shown the Tories' traditionally reckless and dishonest approach to the public finances. It…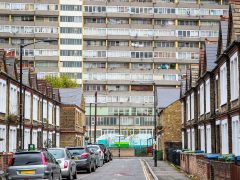 Comment
Whilst there has been much talk about the 'cost-of-living crisis' one of its key components, rent, has yet…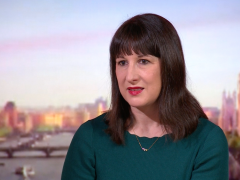 News
Rachel Reeves has warned that "people are worried sick about how they'll pay their bills and do their…