After the Ashcroft constituency poll of Scottish seats exactly a month ago I said that Scottish Labour is going down in flames, and taking Miliband's chances of a majority with it.
Today's latest Ashcroft poll has done nothing to put out those flames, or suggest Scottish Labour is performing anything other than a catastrophic nosedive. Except now it almost feels like everyone has adjusted to the "new normal" whereby a Labour heartland is now a Labour wasteland.
We'll get back to Scotland in a moment – but first, some good news from England.
England
Alongside an analysis of more Scottish seats, Ashcroft also took a look at four Labour targets  at the middle to top end of Labour's target seat list. The polling has Labour ahead in Norwich North and High peak (by a single point in each case) and a single point behind in Colne Valley. (The polling news is less positive in the only Welsh seat polled  – Vale of Glamorgan – where Labour remains six points down.)
According to Ashcroft these English seats (67, 68 and 76 on Labour's target seat list) the seats are a toss up, which isn't to be sniffed at, as those seats are all hard fought battles. Indeed, if it wasn't for the party's implosion in Scotland, these are the kind of seats that would go Labour if the party was on course for a majority.
Of course, as I've written before, that majority is out of the window now – so the race is about being the largest party, and in that context these seats will remain hugely important.
What we should beware of though is reading too much into what sort of leads Labour has (or doesn't have) in certain seats compared to where they lie on the target seat list. Some will no doubt talk of a "hinge point" (the point at which Labour doesn't get enough of a swing to win a seat) – but this isn't an election in which "Uniform National Swing" will be applicable. There will be nothing uniform or national about the swings we'll see – and I fully expect to see Labour win seats at the top end of the target list but lose "easier" seats further down. This is 100 or more local campaigns now.
Scotland
Unfortunately though, everything comes back to how Labour will perform in Scotland. The figures from the eight Scottish seats polled really are awful. Of the five Scottish Labour seats polled, Ashcroft predicts that Labour will lose four. The only one the party is predicted to hold is Jim Murphy's seat. And by a single point (so it's basically a dead heat). When the only ray of light is that your leader might keep his seat, be concerned. Very, very concerned. Frankly, if Jim Murphy loses his seat in May, the Scottish Labour Party will be in deeper trouble still – because I'm not sure how on earth a party recovers from losing a leader's seat like that.
Murphy's narrowed lead is the good news for Labour though – everywhere else is far worse.
The stand out result is losing Kirkcaldy – where Gordon Brown has just stepped down. That's a seat where Labour was 50 points ahead of the SNP in 2010, but 5 points behind now. If Gordon Brown can do his party one final service, it would be to help his successor hold onto that seat.
In short – Ashcroft has polled almost half of Scotland's seats now and the picture is the same everywhere – Labour is facing a wipeout.
What does it all mean?
Essentially, Ashcroft's poll appears to confirm the prevailing wisdom – that Labour making gains in England, but those are offset by losses in Scotland. A hung parliament is coming. As for who comes out on top – Ashcroft himself days "this is the battle: can Labour fight back against the SNP faster than the Conservatives can fight back against Labour?". The Tories aren't on course for a majority according to this polling. But Labour's collapse in Scotland is earth shattering, and doesn't appear to be reversed so far under Murphy's leadership.
Want the Tories out? That decision looks like it'll be in the hands of the Scottish people – and they're currently voting SNP in numbers that are frankly unprecedented.
More from LabourList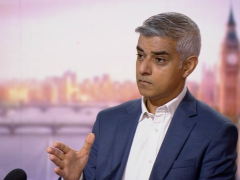 Video
Trevor Phillips on Sunday Labour's Pat McFadden from the shadow Treasury team urged the government to "get on…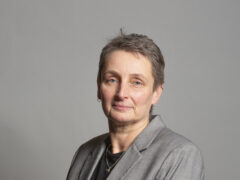 News
Kate Osborne, the left-wing Labour MP for Jarrow first elected in 2019, has revealed that she was issued…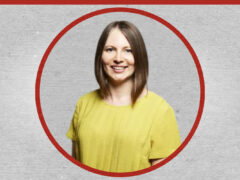 Comment
Leader's report The pre-conference leader's report is traditionally brief. Keir spent the summer on visits around the country.…