The Guardian/ICM's latest round of Scottish polling is out, and there hasn't been all that much change for Labour's chances.
This set of polling found that the SNP was still way ahead the rest of the political pack – on 43%, that's the same level of support they were receiving in the Guardian/ICM's December poll.
That means for Labour the picture in Scotland still isn't pretty. They're behind the SNP by 16; on 27%, meaning they've only moved up one point since this poll was last done and since Jim Murphy became leader of Scottish Labour.
The results read as follows:
SNP 43% (NC), Lab 27% (+1), Con 14% (+1), UKIP 7% (NC), Lib Dem 6% (NC), Greens 3% (-1), Other 1% (+1)
ICM predict that the SNP could make a significant jump from 6 MPs to 43. Of the 59 seats in Scotland, Labour currently hold 41 but these predictions suggest they would lose 29 of these, taking them to 12 seats. The Tories would hold Dumfriesshire, Clydesdale and Tweeddale, their only seat in Scotland. While the Lib Dems 11 seats would be dwindled down to 3 (Danny Alexander, Chief Secretary to the Treasury is tipped to lose his seat, yet again).
In terms of leadership ratings, it's even worse for Labour – on -39, Ed Miliband scores a lower personal net rating than David Cameron, who's on -33. And Nicola Sturgeon is on +21 while Murphy, who had has a positive rating just after he was elected, is now on -2.
Further analysis for the Guardian, done by psephologist, Professor John Curtice from Strathclyde University looked at the swing following 2010 in seats split up into four different categories (including one named "Labour heartlands"). He found that Labour could lose in all but 2 seats – Glasgow North East and they could win Lib Dem-held East Dumbartonshire. Although this is based on rough estimates.
More from LabourList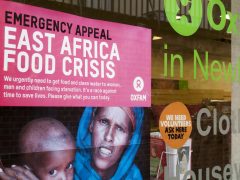 Comment
Someone in East Africa dies of hunger every 48 seconds. This is the result of the imperfect storm…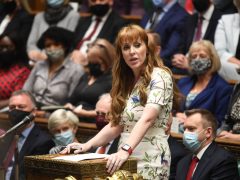 News
Angela Rayner has accused Boris Johnson of "watering down the rules to save his own skin" after the…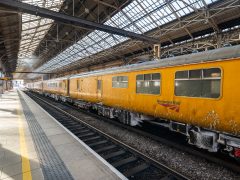 Comment
Network Rail, the company that owns and maintains Britain's railway infrastructure, has recently announced plans to cut over…