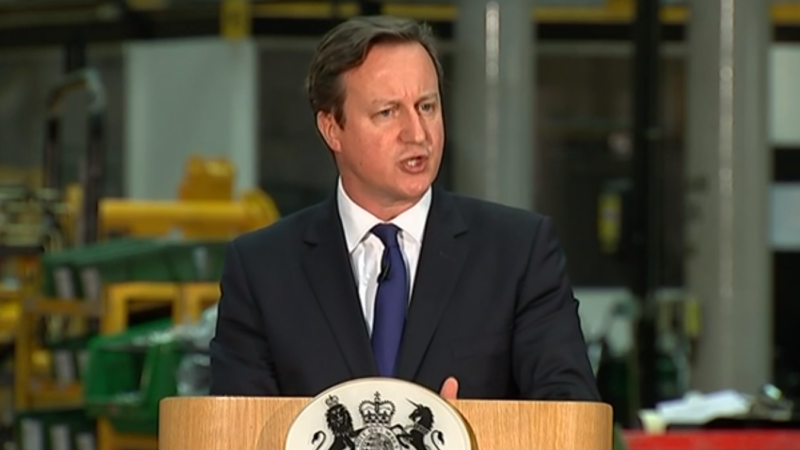 Conservative Central Headquarters (CCHQ) press office tweeted out their latest attack ad this morning, a hopeful message for the future of Britain entitled "Don't Let Them Do It Again".
Unfortunately, we can only guess what positive vision this video aimed to put across – because it's been taken off Youtube after a copyright infringement claim from Scottish broadcaster STV.
Here's what the tweet looks like now when you try and watch it: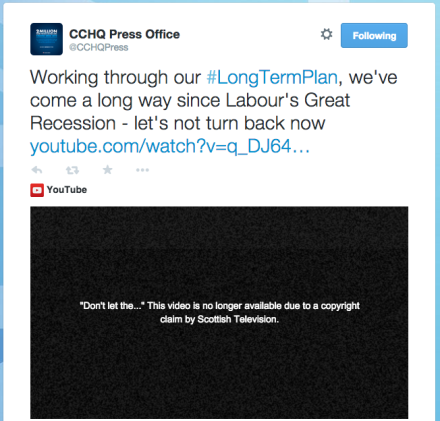 And if you go on to the Youtube page: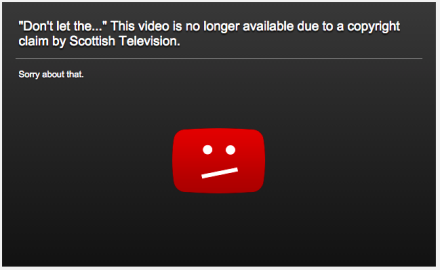 Run a country? They can't run a YouTube account.
More from LabourList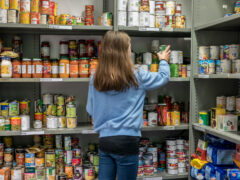 Comment
Next year there will be an election and Labour stands poised to take power. Unlike the late 1990's,…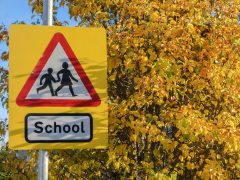 Comment
Unlike 1997, education is not going to be a top tier issue at the next election. That will…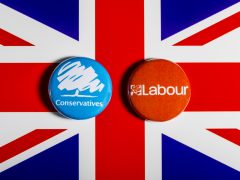 Columnist
If you listen to some commentators, you'd think Labour are now destined to be the largest party in…