Lynne Featherstone – the Lib Dem MP for Hornsey & Wood Green, who's also the Minister of State at the Home Office – seems to have taken her party's coalition deal with the Tories a step too far.
Justin Hinchcliffe, who's the Tory constituency chairperson in Tottenham, wrote a letter encouraging voters to back Featherstone – a Lib Dem – in May to "stop Labour picking up an extra MP here." Hinchcliffe admits "Conservatives will always field a candidate here, but no-one expects him to win, least of all the Conservative candidate himself." He has since been suspended from the party and removed from his post. You can see the full copy of the letter below.
Although it's not visible in the picture, we've been told that the letter has got has the Lib Dem election imprint on it, which suggests the Lib Dems are paying for campaigning literature written by a Tory.
Hornsey and Wood Green is a marginal – number 93 on Labour's target seat list. Ashcroft's constituency polling last year found Labour's candidate Catherine West was 13 points ahead of Featherstone at 43% to 30%.
With this kind of swing in support to Labour, Featherstone may very well be worried but we're not sure calling in Tories is the best way to go…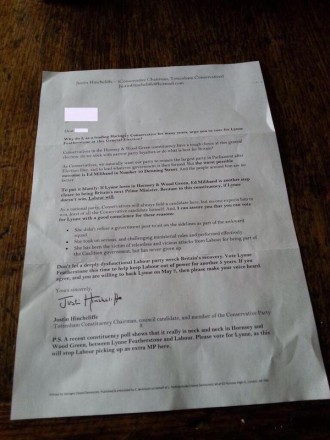 The transcript of the letter reads as follows:
Dear xxx,
Why do I, as a leading Haringey Conservative for many years, urge you to vote for Lynne Featherstone at this General Election?
Conservatives in the Hornsey & Wood Green constituency have a tough choice at this general election: do we stick with narrow party loyalties or do what is best for Britain?
As Conservatives, we naturally want our party to remain the largest party in Parliament after Election Day, and to lead whatever government is then formed. But the worst possible outcome is Ed Miliband in Number 10 Downing Street. And the people around him are no better.
To put it bluntly: If Lynne loses in Hornsey & Wood Green, Ed Miliband is another step closer to being Britain's next Prime Minister. Because in this constituency, if Lynne doesn't win, Labour will.
As a national party, Conservatives will always field a candidate here, but no-one expects him to win, least of all the Conservative candidate himself. And, I can assure you that you can vote for Lynne with a good conscience for these reasons:
She didn't refuse a government post to sit on the sidelines as part of the awkward squad.
She took on serious and challenging ministerial roles and performed effectively.
She has been the victim of relentless and vicious attacks from Labour for being part of the Coalition government, but has never given up.
Don't let a deeply dysfunctional Labour party wreck Britain's recovery. Vote Lynne Featherstone this time to help keep Labour out of power for another 5 years. If you agree, and you are willing to back Lynne on May 7, then please make your voice heard.
Yours sincerely,
Justin Hinchcliffe,
Tottenham Constituency Chairman, council candidate and member of the Conservative Party
P.S. A recent constituency poll shows that it really is neck and neck in Hornsey and Wood Green, between Lynne Featherstone and Labour. Please vote for Lynne, as this will stop Labour picking up an extra MP here."
More from LabourList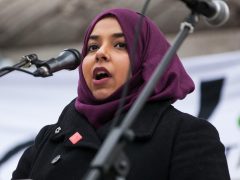 News
Poplar and Limehouse Constituency Labour Party (CLP) has voted for a full selection process amid allegations of a…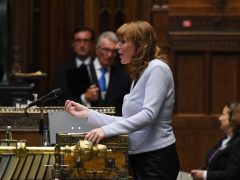 News
Angela Rayner has said Boris Johnson was either "negligent or complicit" over the sexual misconduct allegations made against…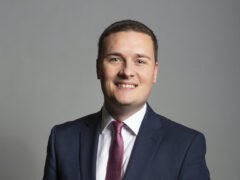 Comment
This weekend, I marched through the streets of Tredegar to celebrate the memory of Nye Bevan. It was…