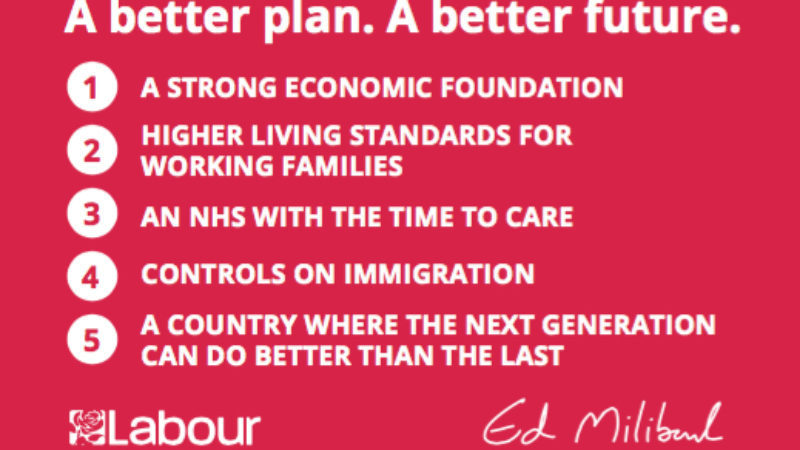 At Labour's big Spring event today in Birmingham, Ed Miliband will unveil Labour's fifth and final general election pledge – and the party's complete General Election Pledge Card.
In recent weeks, it has become an open secret that the final Labour pledge will be on the cost of living crisis – here's the wording:
HIGHER LIVING STANDARDS FOR WORKING FAMILIES: Freeze energy bills until 2017 and give the regulator the power to cut bills this winter, ban exploitative zero-hours contracts, raise the minimum wage to £8 and provide 25 hours free childcare a week.
And here's the pledge card: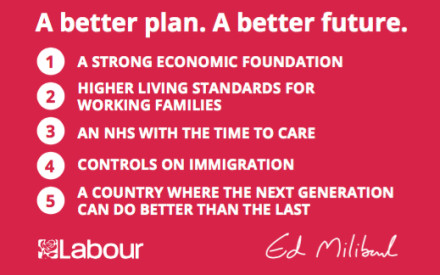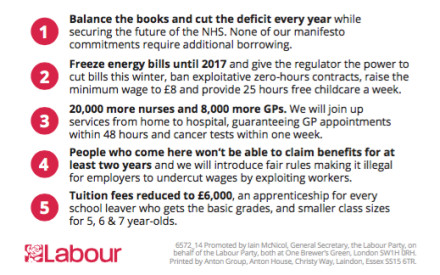 So the final pledge is the 2nd of the five (slightly confusingly, they're in a different order on the card to the order they were announced in).
The key theme of Miliband's speech (which the party expects to be attended by 1500 supporters) is that "that Britain only succeeds when working people succeed", which he believes is a thread that runs through the party's election pledges ("written through each like a stick of rock") and many of the slogans (One Nation, Promise of Britain, Squeezed Middle etc) that have been used under his leadership. And so in today's speech, he'll be using that line to try and tie together the different strands of the party's offer to the electorate, saying:
"Our country deserves a future based on the idea that Britain only succeeds when working families succeed; the idea that has powered success for Britain throughout our history. Whenever we have prospered, whenever we have succeeded, it is not because we have been driven by the success of a few at the top but by the success of working families.
"We're different from the Tories because we believe our fates are intertwined as a nation. Each of us has an interest in all of us succeeding. Any civilised country is built on the idea of the common good. And that means common rules, shared and respected by all its citizens. That's why we can't have one rule for some and another for others – the rich and the powerful not playing their part or not paying their dues."
We'll be covering Miliband's speech – and the rest of the party's Spring event – live from the Birmingham ICC.
More from LabourList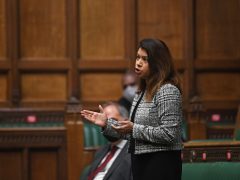 News
Labour will launch a programme of engagement events to talk to families about education and childcare services as…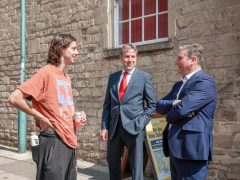 News
Keir Starmer is making a "jobs promise" to young people as part of wider proposals to "boost employment…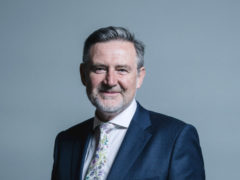 Comment
We saw the government this week announce a new target to cut CO2 emissions by 78% by 2035.…