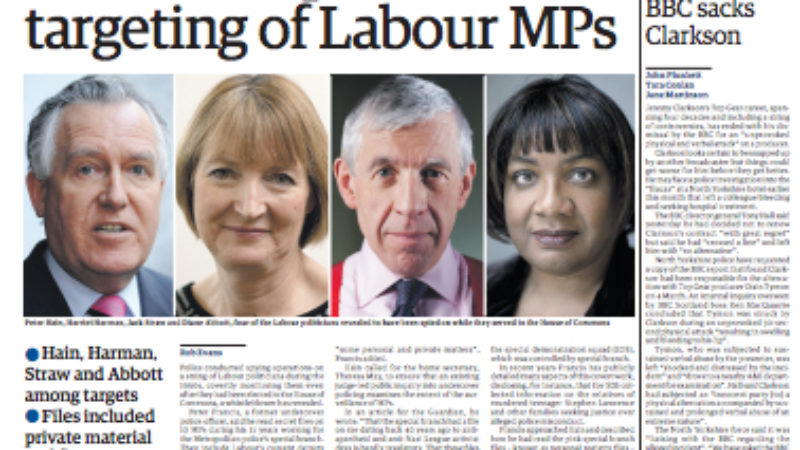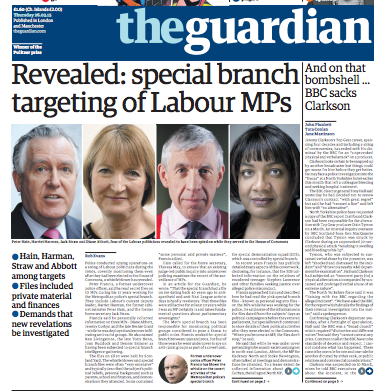 There's a deeply depressing, alarming but (unfortunately) not especially surprising story on the front page of the Guardian this morning:
"Police conducted spying operations on a string of Labour politicians during the 1990s, covertly monitoring them even after they had been elected to the House of Commons, a whistleblower has revealed.
Peter Francis, a former undercover police officer, said he read secret files on 10 MPs during his 11 years working for the Metropolitan police's special branch. They include Labour's current deputy leader, Harriet Harman, the former cabinet minister Peter Hain and the former home secretary Jack Straw.
Francis said he personally collected information on three MPs – Diane Abbott, Jeremy Corbyn and the late Bernie Grant – while he was deployed undercover infiltrating anti-racist groups. He also named Ken Livingstone, the late Tony Benn, Joan Ruddock and Dennis Skinner as having been subjected to special branch intelligence-gathering. The files on all 10 were held by Scotland Yard.
The whistleblower said special branch files were often "very extensive" and typically described the subject's political beliefs, personal background such as parents, school and finances, and demonstrations they attended. Some contained "some personal and private matters", Francis added."
The full story of how at least 10 Labour MPs were spied on is well worth reading, and raises some serious questions about the way the police operate. As there appear to have been no Tory MPs under surveillance, it also raises some pretty serious questions about the potential politicisation of the police force too.
Peter Hain has called for an existing judge-led public inquiry into undercover policing examines the surveillance of MPs – and he's right. Because we need to know how widespread this was, who knew about it – and who instigated it.
More from LabourList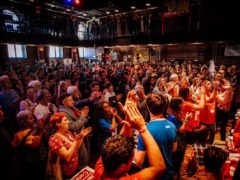 Comment
Labour's parliamentary selection process is under major scrutiny – and for good reason. Across the country, local left-wing…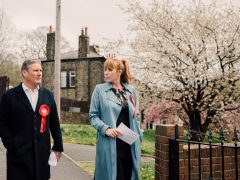 Comment
The last time Labour went from opposition to power in 1997, we were able to harness a wave…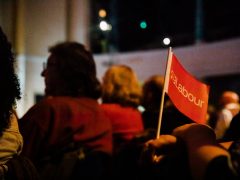 News
The local selection committee in Uxbridge and South Ruislip has been disbanded with "immediate effect" and the results…