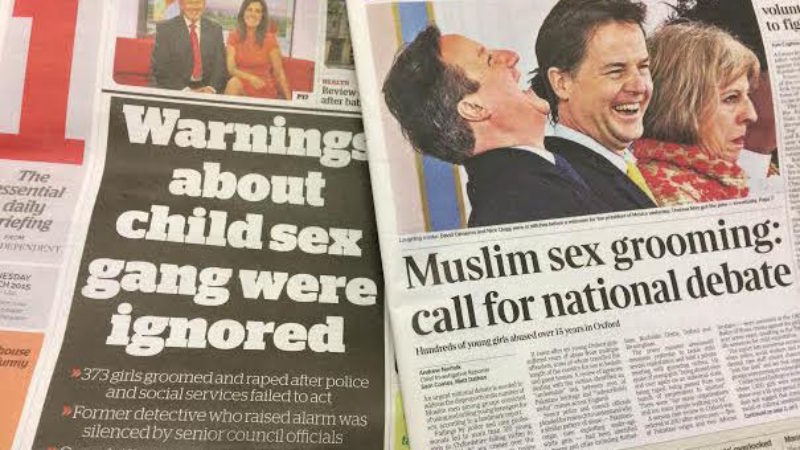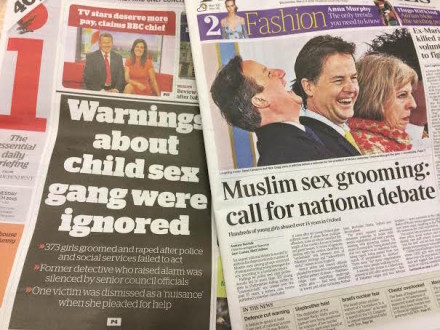 "Wait until the Oxford stuff comes out, it will shock you," I was told over a year ago, by a journalist friend. She was right. Yesterday, a report into child sexual abuse (CSE) cases in Oxfordshire highlighted that approximately 370 girls and young women were victims of exploitation over the last 16 years.
I wrote several times about similar cases in Rotherham and have covered this issue repeatedly over a decade; it's always an unpleasant experience. The prosecution opened the trial by saying, "The depravity of what was done to the complainants was extreme… Much of what the girls were forced to endure was perverted in the extreme."
Child sexual abuse carried on unabated in Oxfordshire for so long because of catastrophic organisational failure. The highest levels of council management weren't even briefed until 2011, the report admits, including the Directors of Children's Services. And yet there have been no resignations so far. The Oxfordshire Safeguarding Children Board (OSCB), astonishingly, ruled out any disciplinary action.
There are so many different issues to cover here that I'm just going to make a series of points.
1) On BBC World at One yesterday, the former leader of Oxfordshire County Council said: "Oxfordshire has been and remains a good council… we are not a Rotherham, and I will not have that suggestion made." In fact what happened in Oxfordshire was in some ways (except the scale of abuse) worse than Rotherham. This was political point-scoring to imply that Labour councils 'over-run by political correctness' were blind to abuse by predominantly Pakistani-origin men, while they weren't.
In fact Oxfordshire found zero evidence of political correctness or interference hindering any investigations. And yet they still screwed up massively. What does that illustrate?
2) In interviews and the reports yesterday the authorities were repeatedly accused of "lack of curiosity" or not being "inquisitive enough". This is euphemism for not giving a shit. Their own report made this painfully obvious. "They saw staff as not taking concerns seriously enough, not believing the girls, not picking up the hints that they were giving about their abuse, and not being inquisitive enough about what was happening to them." (3.6)
One parent said: "Social Services knew what was going on – they always asked questions that showed that they knew."
And yet, authorities saw harm coming to the girls "because of their decisions to place themselves in situations" or a failure to recognise that "the girls' ability to consent had been eroded by a process of grooming" (9.5).
And yet, no one facing any disciplinary action for this. Why? It wasn't an independent report.
3) City councillor Mary Clarkson emailed me to say Oxfordshire council also kept local debate to a minimum. "One of my city Labour colleagues asked about victim blaming and about girls being dismissed as making a 'lifestyle choice' and he was basically silenced by Jim Leivers [Head of Children's Services]. Most of our questions were left unanswered because only ten minutes was allowed for questions."
4) The report plainly admits (1.2) that abuse was allowed to continue for so long because they were "seen as very difficult girls making bad choices" and were seen as "the source not the victims of their extreme behaviour," and received much less sympathy as a result. One victim talked of "snide comments" and an attitude that it was her fault, when referring to police (8.58). The authorities had let the girls down "for years" before legal action was finally taken. "These reactions often stemmed from the belief that the girls were being difficult, badly behaved and putting themselves in harm's way." (8.59)
5) The heinous men behind these crimes were, like in other cases, part of gangs. The police officer who led Operation Bullfinch characterised the crimes as "organised" in the report. One of the victims said: "People were afraid of them. I felt protected. People respected them." Another said: "It wasn't until the trial that I realised the organised nature of the abuse." Men travelled from cities such as Bradford, Leeds, London and Slough to sexually abuse these girls. It became a prostitution and trafficking racket. This was organised crime.
6) The victims were carefully chosen. The report stated: "There is evidence that the men deliberately targeted children who were out of control. They also targeted children who had been sent to live in care homes for precisely that reason. Sometimes girls already being abused by the group(s) were tasked to find other girls for the group(s). (2.5).
7) This toxic and difficult debate is made worse by how the media and politicians cover it. Yesterday, the Telegraph and David Cameron again blamed 'political correctness' when the Oxfordshire report found no evidence (in a Tory-run council!) that it hindered action.
The Times splash today says the report 'calls for debate on Muslim sex grooming' – when it does no such thing. There was no evidence the perpetrators were influenced by Islam, helped by mosques or even shielded by Muslim leaders. There was more religious involvement in Jewish child abuse scandals in New York and Sydney, and the widespread cover-up perpetrated by the Catholic church.
8) There is however a Pakistani-men problem that requires soul-searching and action. In almost all the cases of gang-related CSE cases that ran over years, most of the perpetrators have been men of Pakistani heritage. They weren't doing it because of their religion or because the girls are white, but because they organised in gangs and these girls were more vulnerable. The victims cannot be, and haven't been, just white girls in care homes. It's likely there's a huge under-reported problem of abuse of Pakistani-heritage girls too.
8) It's too damn convenient to just point the finger at British Pakistani men for child sex abuse however. Between 1979 and 1999, the Home Office "lost or destroyed" over a hundred files on reported child abuse by senior members of society (including politicians), a report by the NSPCC found last year. The trafficking and abuse of children in care homes is a much wider problem.
9) These crimes continued because of a broader British culture of not believing women when they complain of or show signs of sexual abuse. How are British children meant to trust the authorities when the police turn a blind eye, care workers don't believe them and council management aren't bothered? Last year, several Sikh men attacked a restaurant in Leicester after believing that the police was ignoring allegations of child abuse.
In Oxfordshire, like Rotherham before it and the growing number of cases of paedophilia and historic child abuse by TV celebrities, some of our most trusted institutions badly failed our young children. That is the most uncomfortable truth of them all.
More from LabourList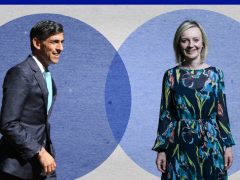 Comment
Rishi Sunak and Liz Truss have now gone head to head in six hustings with Tory members in…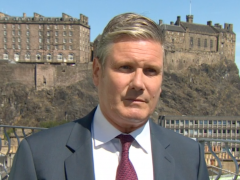 News
Keir Starmer has said that he will set out a "comprehensive set of proposals" to combat the cost-of-living…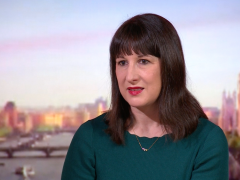 News
Rachel Reeves has urged the Tory leadership candidates to "stop playing to the gallery" and come up with…