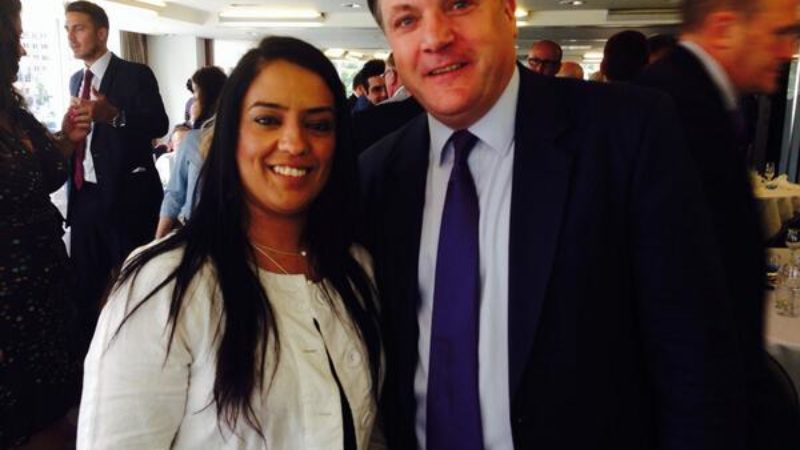 I have never met Naz Shah, Labour's new candidate for Bradford West, but we do have something in common. In 2009, I walked onto a stage with other members of women's rights group OBJECT to collect the Emma Humphreys Memorial Prize group award, for our efforts to combat the mass objectification of women. Our campaigns on criminalising paying for sex with coerced people, and tighter regulation of the sexual entertainment industry, were hard-fought and at times stressful, but also sociable, energising, creative and fun. Ten years earlier, in 1999, Naz was the recipient of the individual award, for something that could hardly have been a greater contrast.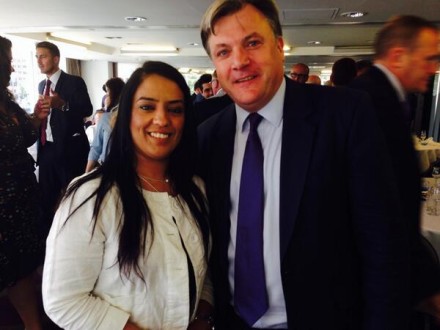 In 1992, Naz's mother, Zoora, was given a life sentence for murder after administering poison to the man who for years had enslaved and exploited her, threatened her if she attempted to leave and who, she feared, intended to begin abusing her daughters. These are circumstances that could today be used as a textbook example of the diminished responsibility defence, which allows a murder charge to be downgraded to manslaughter. But Zoora was not only convicted of murder; she was also handed a tariff (the minimum length of a life sentence that must be served in custody before release on licence can even be considered) of twenty years.
In the interview that has been all over Twitter in the past 24 hours, Naz speaks powerfully about becoming "a mother to my two siblings who were 11 and 13 at the time". She also talks about her successful work with feminist organisation Southall Black Sisters to reduce Zoora's tariff from 20 to 12 years. She neglects to mention being honoured by the Emma Humphreys panel even before this victory, for her activism on the broader context of violence against women and girls, at a time when understanding and support was still catastrophically inadequate. But even so, the point was clear to everyone: this is a woman who has suffered, and triumphed, and has much to contribute to politics as a result.
Clear to everyone, that is, except the Telegraph. At a time when even the most hardened political journos were casting aside their cynicism, the paper continued its recent run of jaw-droppingly tasteless headlines with "Murderer's daughter Naz Shah tells why she is standing for Parliament".
Apologists will explain – and have explained – that this sort of reductiveness sells papers, or brings in clicks. And that it is, after all, factually true. But the problem here, as evidenced by strong criticism on social media, is deeper than mere media salaciousness. It was about the fundamental injustice this does to the story Naz was brave enough to to tell. The whole point of her interview, culminating in her celebrating her PPC selection with her mother, was that her life has not been defined by this or any other terrible event. Zoora herself has been out of prison for nearly a decade. In effectively refusing to let these women have a future, the Telegraph looked not only crass but mean-spirited and bullying.
And this is instructive. If we in the Labour party are wholly honest with ourselves, we are not always above invoking shock value in our own attitudes to crime and justice either. No party that wants to win the media over can always avoid the temptation to speak of "criminals" in hardline clichés – ones which often break down in the face of real people like Zoora Shah. But Naz's case should act as a warning whenever that temptation arises. Through her, we see that the law is not always a binary indicator of moral worth in our society, especially where it deals with the most vulnerable and marginalised people. We see that punishing offenders, even where it is justified, punishes their families too, in ways we have a responsibility to ask if we are successfully managing, or simply ignoring.
And we see that movements, of which feminism is just one, are still stepping in to meet these needs where governments fail. If Labour wants to be both, it is essential to be fielding people who can bring experience and empathy to even the most difficult social problems. I would have liked to end by exhorting the party to be tough on crime soundbites and tough on the causes of crime soundbites – but I think we should leave writing predictable rubbish to the Telegraph.
More from LabourList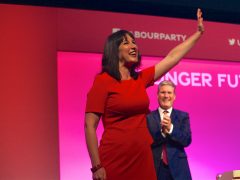 Comment
The Conservative leadership contest has shown the Tories' traditionally reckless and dishonest approach to the public finances. It…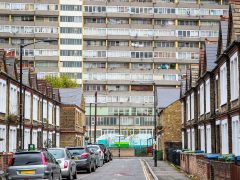 Comment
Whilst there has been much talk about the 'cost-of-living crisis' one of its key components, rent, has yet…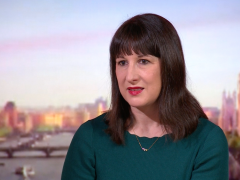 News
Rachel Reeves has warned that "people are worried sick about how they'll pay their bills and do their…