David Cameron talks about the Tories' 'long-term economic plan' at every PMQs. Tory MPs line up to parrot the phrase. And George Osborne will base his Budget statement on it this week.
But what was their long-term economic plan? What were the pledges the Coalition made? And how have they done when marked against the economic yardsticks they set themselves?
Here's their economic scorecard, a ten-point test of the Tories' economic record.
1 Growth
Every economy grows again after recession, and in May 2010 the UK economy was recovering strongly after the sharpest, deepest recession in almost a century caused by the global banking crisis. The economy was growing quarter-on-quarter at a 4% annualised rate, and in George Osborne's first Budget in June 2010 the British economy was forecast to grow at an average rate of 2.4% a year between 2010 and 2014. The policies brought in at that Budget choked off Britain's economic recovery from recession. By the end of 2010 growth had fallen to zero and our average growth from 2011 to 2014 has been just 1.7% – the slowest recovery from recession in over a hundred years.
Worse still, seven years on our national output is still below the pre-crisis peak when measured by GDP per head. So there has been no improvement in underlying economic health, because national income tends to rise as the population swells.
2 Debt
In his 2010 Budget speech, Osborne claimed that "fear about the sustainability of sovereign debt is the greatest risk to the recovery…" National debt then stood then at around 62% of GDP. Five years later it is an estimated 80% of GDP, or nearly £1.5 trillion.
He also warned that more debt would spook international lenders and prompt a hike in the cost of servicing our national debt. Exactly the opposite has happened, and the UK's borrowing costs have never been lower.
3 Deficit
In 2010, the Chancellor announced a binding "formal mandate", that the books "should be in balance in the final year of the five-year forecast period, which is 2015-16". The failure on this score is astonishing. Far from balance, the latest forecasts in December show that deficit is set to be £83 billion in 2015-16 and the point at which he claims he'll 'balance the books' won't now be till 2018-19.
4 'All in it together'
George Osborne promised people that the Coalition government would build "an economy where prosperity is shared among all sections of society and all parts of the country". Five years on those words ring hollow in a Britain of food banks and billion-pound bank bonuses. The Gini measure of UK inequality fell when top incomes were hit in the wake of the global financial crisis but is now rising again, while a cumulative impact assessment of tax and benefit changes in this Parliament for the Equality and Human Rights Commission shows the poorest ten per cent – lowest income decile – have been hit the hardest.
5 Regions
After ten years with Labour's Regional Development Agencies when the poorer English regions were able to achieve almost the same rate of GVA growth as the prosperous regions, the gap has grown every year since 2010 and the income of the UK's richest region is now over ten times that of the poorest. Far from establishing a 'Northern Powerhouse', real output per head has actually shrunk since 2010 in the North West and Yorkshire.
6 Jobs
Despite good jobs growth as the economy has recovered, the employment rate at 59.7% is still below its pre-crisis level which was 60.4% over seven years ago. More seriously, work has not meant wages that keep up with the cost of living, and the average wage of a full-time worker in 2014 was £2,671 lower than in 2010. This is will be the first time since the early 1920s that incomes are lower at the end of a government's period in power than at the start.
Younger workers have struggled most. The unemployment rate for young people is over three times higher than for older workers, while IFS analysis shows that young adults aged 22-30 have seen the largest falls in their income with their overall income now 7.6% lower this year compared to seven years ago, before the global financial crisis and recession hit.
7 Productivity
Underlying these economic failures has been catastrophically poor productivity growth. On the most recent measure, UK output per hour worked was 17 percentage points below the G7 average – the worst and widest productivity gap since 1992.
8 Savings
Back in 2010 the Chancellor defined his long-term economic plan. He said "Our policy is to raise from the ruins of an economy built on debt a new, balanced economy where we save, invest and export".
However, household debt has increased over this Parliament and is set to rocket over the next five years. Too much of current economic growth is still driven by consumer borrowing and spending, and by the housing market.
9 Investment
Ministers have halved public investment over this Parliament, despite a pledge to protect it and regularly re-announced infrastructure plans. Meanwhile, private investment as a share of GDP is still well below pre-crisis levels and business investment, which George Osborne forecast in the 2010 Budget would grow by 8% a year over this Parliament, has fallen short at only 5%.
10 Exports
Last year exports fell and by the end of 2014 our current account deficit stood at 6% of GDP, the biggest balance of payments gap since records began in 1955. Britain is not remotely on track to meet the Chancellor's target of doubling exports to £1 trillion by 2020.
This scorecard confirms ten points of failure in the Tories' long-term economic plan.
The biggest economic task of the next government is not the deficit but the chronic weakness of the economy. We need a proper economic plan to raise investment, productivity and wage levels and to boost business growth and jobs across Britain so that we can pay our way in the world, as individuals and as a country.
This demands a better fairer long-term plan for Britain. And a Labour government to do it.
John Healey MP was a Treasury minister from 2002-2007 and is Labour MP for Wentworth & Dearne in South Yorkshire
More from LabourList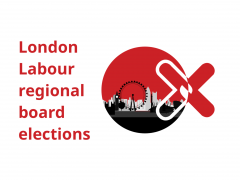 News
Both Momentum and Labour to Win have revealed their endorsements for candidates standing in the London regional board…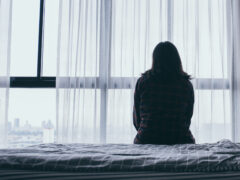 Comment
Today sees the publication of the government's long-awaited end-to-end rape review. Rape victims have been failed for years.…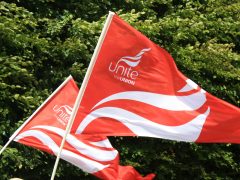 News
Howard Beckett has pulled out of the Unite the Union general secretary race and endorsed Steve Turner, leaving…