Another day, another political fundraising scandal. Today it is the Lib Dems whose candidate for Brent Central (and key party figure) has been exposed as dodgy – well versed not only in the rules, but in how to get around them. There is political hay to be be made and no one would blame Labour from making it. The Lib Dem sanctimony has been exposed as is their political jugular. They are the incumbent Party  in Brent Central and have been playing a holier than thou game against their Labour challenger Dawn Butler over expenses. They can't do that any more.
But this is not a Lib Dem problem. It is a problem of politics. Politics is an expensive business. Getting selected and then elected costs a fortune (no wonder it is so much harder for working class candidates to get involved) and campaigns cost parties dearly. The arms race – currently being won hands down by the Tories – doesn't just fund vital campaigning it also fuels success stories in the press. The more the Tories can outspend Labour the less our advantage in terms of boots on the ground.
And Labour too are not immune to donor scandals. We had our fair share while in government and I am sure that some of our candidates are being tested everyday by incredibly difficult decisions about where to take funding from. Forget former leaders and Prime Ministers there are people out there seeking to exert influence and almost certainly journalists seeking to expose the naive the unready and the plain greedy. Candidates – if it seems to good to be true, if it feels like a compromise too far, it almost certainly is.
Over the last year I could have eaten out three time a week at all the fundraising dinners I have been invited to for candidates. I am sure I am not alone in this experience. I simply don't have the money to do so. I expect others feel equally squeezed. And the fundraising never, ever stops. War chests must be built up. And with the election expected to go right to the wire this time, no one should rule out the need to raise money for a second election soon.
It is my belief that it is this fear of a second election that led to the Tories throwing caution to the wind and their scruples to the ground when holding their disgustingly opulent Black and White Ball. They were already in clover in the fundraising stakes for this election. The only reason I can see to so damage their reputation by offering up Cabinet Ministers to the highest bidder would be to build up their contingency funds.
It is time for radical change. The next Labour government should – as a priority – institute state funding for political parties. This is not a popular move but it is a right one. The Public may not be much in favour of tax money funding politics, but it is the only way to take the money advantage out of politics and to give those contesting elections a fair fight on the issues that matter. The rebuilding of trust in politics has to come at the price of making difficult decisions.
This will impact on all parties in different ways. Capping Tory spending and fundraising limits even further will be balanced by the impact it will have on Labour's relationships with the unions – something we are rightly very proud of. Union money is the cleanest money in politics. It is given transparently and comes from workers uniting around the country for a common political cause. It will be vital as we do make changes that would mean we will no longer be able to accept large donations from the unions that we do nothing to damage the real cause of the union Labour link. Because it is not money that forges us together, but a shared sense of identity and purpose. Labour must always be the Party of workers rights We may not always be as radical as some would like, but we must not lose this sense of purpose. Continuing to enshrine that in our constitution would be vital for most Labour members to be able to support these changes.
I want to see a very different sort of politics done in a  very different sort of a way. Taking the money out of politics is just one – vital – first step in making this happen. But it is a big one. We will never restore trust in politics while a few idiots and shysters are willing to sell themselves and their Parties' reputations to the highest bidders. We will never be able to dedicate ourselves 100% to public service if we have to spend huge portions of our time fundraising. We will spend too much time talking to supporters who already exist trying to raise money rather than to those we haven't won over yet trying to win votes.
It is time for a new way of doing politics and that starts with a new way of doing money.
More from LabourList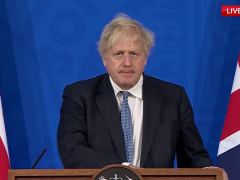 News
Three in five people feel that Boris Johnson should resign following the publication of findings relating to the…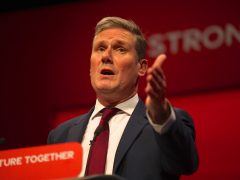 Comment
Below is the full text of the speech delivered by Keir Starmer in response to a statement from…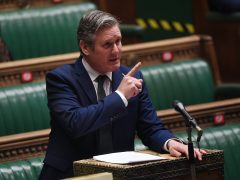 News
Keir Starmer has told Boris Johnson that "the game is up" and urged Conservative backbenchers to remove the…