I grew up in the East End of London. My mum worked nights at a supermarket and my dad worked for the local authority. For the last 10 years I've worked with unemployed young people, helping them develop the skills they need to find work.
Because of these things, the politics that interests me is a politics that speaks to real people about real improvement and transformation in their lives. That's why I love speaking to voters: because although politics is about many things, if we as individuals are not out 'on the doorstep' on a weekly basis connecting with people where they are at, hearing their concerns about their kids' lives, the NHS or even the last Labour government, then I don't think we deserve to be in politics.
For this reason, politics to me is about having the right ideas to change this country for the better – but it's also about listening to people and winning over their hearts and minds. Our movement's two greatest assets have always been our people and our ideas. I'm 100 per cent sure we have the right ideas, but we need to talk about using our people – as our most valuable campaigning resource – more intelligently.
Last week, I popped round to see a pensioner who had left a message for me to go and see him. A D-Day veteran well into his 80s, over a cup of tea the gentleman told me he wanted to join the Labour party. I asked him what was behind his decision, and he said: "I can't stand what they're doing to our country".
That moment will live with me long after this election has been consigned to re-runs on BBC Parliament. A few days later I met our next newest member, a 14 year old teenager, who came out canvassing with us that weekend. The labour movement is made up of people of will and conviction, often from different backgrounds or perspectives, pulling together for change.
I am excited about policies like taxing bankers' bonuses to create a jobs guarantee for young people. I know from working with young people that this would transform the lives of thousands across the country. But to make those ideas a reality, we need activists from across the country helping out in the marginal seats that will decide whether its David Cameron or Ed Milliband standing at the lectern outside Downing Street on May 8th.
The question we need to be asking ourselves with a few weeks to go is: am I focusing all of my energy on the frontline, in the battleground seats that will decide the next general election?
We know that a large number of our activists live and work in London and are doing an amazing job of supporting seats there. But for these final few weeks we can only win if our London activists also support seats outside the capital. I understand that people are passionate about campaigning to make a difference where they live, but for these final weeks we know it has to be about the seats in which we can do the most to push back UKIP and the Tories.
I believe to win partly rests upon whether we apply the value of sharing resources to the way we campaign. In the same way that we believe in taxing bankers' bonuses to share money where it is most needed, we should share more of our people and funding resources to areas where they are most needed, not just within regions but across regions. Seats that have fewer members; seats that desperately need help; and seats that will decide whether we can bring the change we need to bring in May.
A possible solution could be that activists and Labour MPs in every seat in London which is not a battleground seat commits to campaigning in a battleground seat outside of London. Similarly, every non-battleground London seat could run a phone bank for another constituency that needs help, bearing in mind that battleground seats in London probably get 10 times the activists than seats outside the capital.
The next few weeks can't be about anything else other than bringing change for people, and fighting for those who need us to fight for them. We believe that things can be better but in order to bring in all the changes that are needed for housing, jobs and the NHS, we must be in government.
This is why we go out early mornings or make phone calls or deliver leaflets because we believe in something bigger we believe in big change we believe things can be better and we are willing to fight for it.
But in doing so, we have to ask ourselves: am I doing the most effective thing and targeting my time to make that a reality?
We can win, we should win, we need to win – but please,make sure you're fighting on the front line.
Suzy Stride is Labour's parliamentary candidate for Harlow.  This piece is originally published in the forthcoming Spring edition of the Fabian Review, the quarterly magazine of the Fabian Society. Please click here for more information
More from LabourList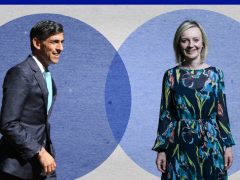 Comment
Rishi Sunak and Liz Truss have now gone head to head in six hustings with Tory members in…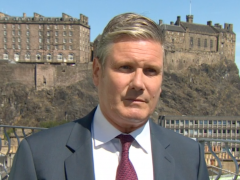 News
Keir Starmer has said that he will set out a "comprehensive set of proposals" to combat the cost-of-living…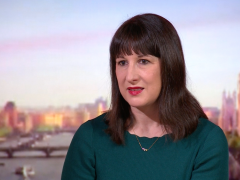 News
Rachel Reeves has urged the Tory leadership candidates to "stop playing to the gallery" and come up with…