This week we've seen an emergence of reports and statistics that make plain the true scale of the battle we face in achieving a gender equal world.
From the appalling revelations in Oxfordshire and Rochester which have exposed the systemic abuse of young women and girls; to statistics published by the UN's International Labour Organisation which find that, on the current rate of progress, the gender pay gap will not be closed for another 75 years, it's clear the struggle is ongoing. I wonder if my own daughter – born in the last couple of years – will work all her adult life at this disadvantage.
I've argued before that as long as gender equality is seen only as a 'women's issue', we'll fail to progress. It's why I'm proud of my role leading on gender equality within Labour's International Development  team – and why, today, I am travelling to New York to join the United Nations 59th Commission on the Status of Women.
I challenge other men in future years – in the frontline of all political parties – to join me.
It's a crucial summit – not just because this year marks the 20th anniversary of the Beijing Declaration and Platform for Action (a global covenant for the advancement of women's rights); but also because 2015 marks a pivotal year for international development.
We need action, because women shoulder two-thirds of the world's work burden, but earn only 10 percent of the income and own just one percent of world's wealth; they account for two thirds of the 1.01 billion people currently living in extreme poverty and the 774 million people struggling with illiteracy; and one in three women worldwide is subjected to violence – be it during a time of armed conflict, or behind closed doors.
Gender equality is much more than just numbers – it is the fundamental denial of basic freedoms and human dignity.
A once-in-a-generation opportunity to shape our global future, not only will 2015 mark the agreement of landmark goals on climate change, but it is also the year that the Sustainable Development Goals (the successor framework to the influential Millennium Development Goals) will be set.
It is crucial that the fundamental rights of women and girls remain at the heart of these agreements. A task that, whilst certainly possible, will require significant commitment.
In practice this will mean not only headline commitments – such as a standalone goal on women's rights in the future SDG framework – but also cross-cutting transformative targets, in recognition that no goal or target should be considered met unless it is as true for women and girls as it is men and boys. A failure to directly tackle gender equality within each and every goal could undermine the value of the entire agenda.
As it stands, these ambitions are broadly reflected in the draft plans put forward. But concerns remain that – in the forthcoming prioritisation process – a focus on the needs of women and girls may be lost, or may be subsumed into broader umbrella issues.
The theme designated to International Women's Day 2015 – 'Make it Happen' – must act as a call to arms for us all. It is vital that the newly-agreed global agenda permits neither apathy nor prevarication; this crucial issue must not be allowed to slip in favour of others that are deemed more politically palatable.
Gender equality should be more than just a laudable ambition; it should be a lived reality. That will be my focus in my time at the UN, as it will a future Labour government.
More from LabourList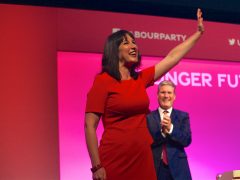 Comment
The Conservative leadership contest has shown the Tories' traditionally reckless and dishonest approach to the public finances. It…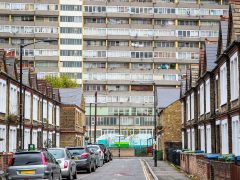 Comment
Whilst there has been much talk about the 'cost-of-living crisis' one of its key components, rent, has yet…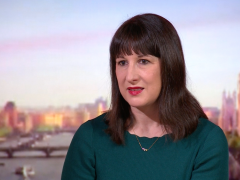 News
Rachel Reeves has warned that "people are worried sick about how they'll pay their bills and do their…