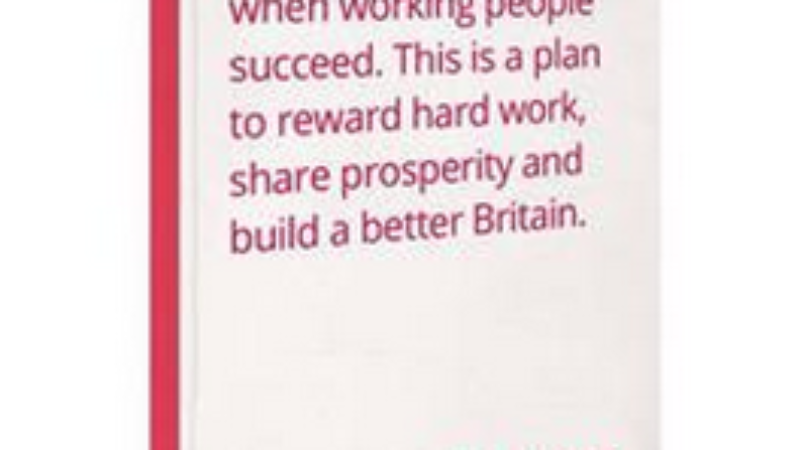 This morning Ed Miliband unveiled Labour's manifesto in Manchester.
Before the Labour leader took to the stage, we already knew that the first page of this novella-length document was a break from the norm. Instead of outlining the party's vision for the future, they decided to stress their "budgetary responsibility lock", which guarantees everything in the manifesto is fully funded. This set the tone of the manifesto and delivers a clear message to the electorate: Labour are fiscally responsible
The front page of the manifesto is styled in a similarly straightforward manner. Labour have ditched the illustrations they went for in 2010 and have rightly steered away imitating the Labour manifestos of '97 and '01, which had then-leader Tony Blair's picture printed on them. Instead, they've gone for all text, which is in the bold One National Labour colour against an austere white backdrop.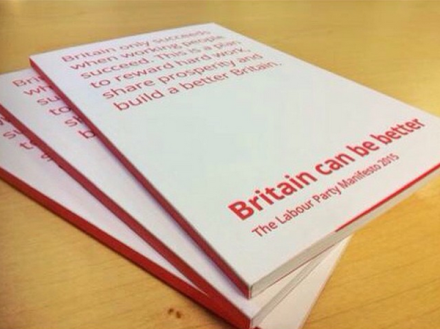 Now for the policy nitty gritty. They say don't judge a book by it's cover, but in this case it may be accurate. Much like the manifesto's front, Labour haven't used this opportunity to make many shiny new announcements . Since it's been a fixed-term parliament – meaning the opposition already knew when the election would be – we've been drip fed policies for quite some time now.
However, we've had a look through and here's what we've found so far that's new:
The standout policy announcement is that Labour will freeze rail price fares for a year. They will also put a cap on future rises and given passengers a legal right to be able to get hold of the cheapest tickets possible. This echoes the Tories policy announced over the weekend, but unlike the Tories, Labour have said they'd pay for this £200million policy by suspending projects on the A27 and A358 , diverting this money to rail fares.
Raising the minimum wage to more than £8 by October 2019. This might not seem like a new one. But the difference here is that Labour have brought the time frame forward by a year and they have said they would raise it by "more than £8″, a shift from saying it would be raised "to £8 by 2020″. They've also said they'd accelerate increases to reach this target. This policy has come under criticism for not going far enough, many argue that Labour should pledge to implement a living wage. It's unlikely that this minor tinkering will do much to placate critics but it is a change nonetheless.
Introducing a National Primary Childcare Service (NCPS). In addition to extending childcare for 3-4 years olds from 15 to 25 hours, Labour have announced they'd make sure primary schools could guarantee childcare from 8am to 6pm. To do this, they say they'd cut funding going to the New Schools Network, which promotes Free Schools, diverting this money to the NCPS. This body would function as a not-for-profit organisation, giving primary schools volunteers and a range of quality extracurricular activities before and after school.
A new promise to protect tax credits. While it seems many who received tax would suffer under the Tories' plan to cut £12bn in the next parliament, Labour's commitment to this is significant.
Budgetary Responsibility Lock. This not only says Labour aren't proposing any unfunded policies, it also explains that in the future no party will be able to make a manifesto promises that is unfunded.
We'll add more if we spot them as we scan the full 84 pages…
More from LabourList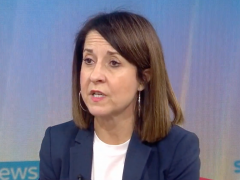 Daily email
Workers vs shirkers, drivers vs eco-zealots Fresh from dusting off their spades to dig out battle lines over…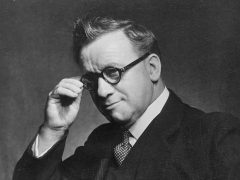 Comment
Imagine waiting for a bus at Marble Arch on a hot summer evening in London in 1921. There…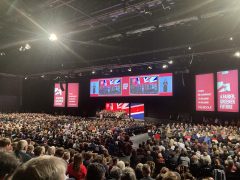 Columnist
The Labour Party's annual conference is the one of the biggest political events in Europe. It is Labour's…