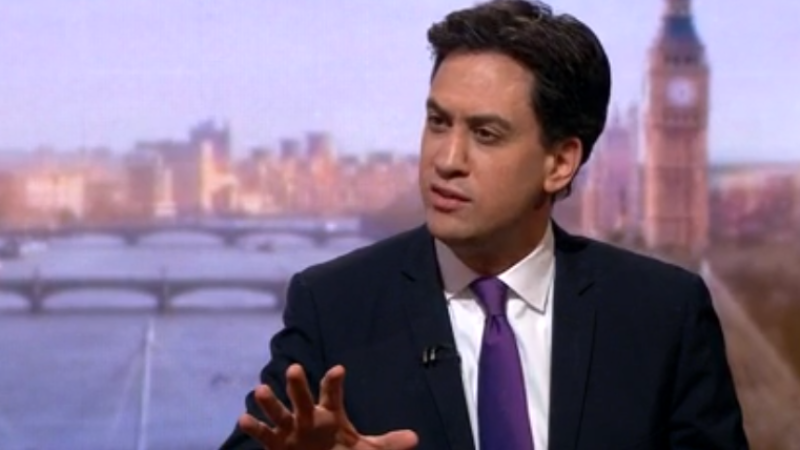 Ed Miliband was seen as the winner (or joint winner) of last night's TV debate by three of the four pollsters, and in the first poll with fieldwork conducted entirely after the debate (by Survation for the Daily Mirror), he's received a significant boost to his personal approval ratings. For the first time, Miliband now has a a net positive personal approval rating after an eight point jump.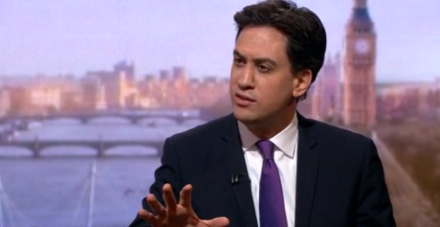 But first – here are the voting intention figures:
LAB 33% (NC); CON 31% (-1); UKIP 18% (=); LD 9% (+1); SNP 5% (NC); GRE 3% (-1); OTH 1% (NC)
So a minimal impact from the debates in terms of voter intention? It's just one poll – it's important to say that about any poll when they're coming this thick and fast. But in terms of changing attitudes towards Miliband, it follows a YouGov poll earlier this week that suggested a "big and meaningful shift" in the public's views towards the Labour leader.
His net approval rating is now +4% (a positive number for the first time) only 4 points behind Cameron (+8%) – suggesting that the campaign is narrowing the gap between the two. There has been a rise in popularity for the leaders across the board (especially for the SNP's Nicola Sturgeon), with all of the leaders who took part in yesterday's debate now having positive approval ratings – apart from Nick Clegg.
Commenting on the poll findings, Survation Chief Executive Damian Lyons Lowe said:
"The standout results of this poll, conducted since the Leader's debate Thursday – and on the heels of the Cameron/Milband Q&A session are the party leader approval ratings."
"Whilst all seven leaders have seen some improvement in their approval ratings since the last Survation/Mirror poll – Nicola Sturgeon enjoying the largest increase – these two events have been a real boost for Ed Miliband, who has made such significant approval gains (+8 points)  that the Labour leader, for the first time is a net positive for the Labour Party on this measure."
The results for Miliband aren't all as good though. He still trails Cameron (39% to 26%) on who would make the better Prime Minister – largely because 95% of Tory voters say Cameron would make the best PM, whilst only 2/3 Labour voters say likewise. That suggests that if Miliband is seeking to motivate the base, there's more to be done in the weeks ahead.
This is a good start (but it's only one poll).
More from LabourList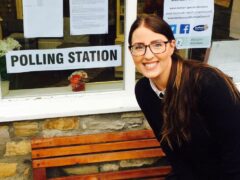 News
Laura Pidcock, the former Labour MP for North West Durham, has resigned today from the party's national executive…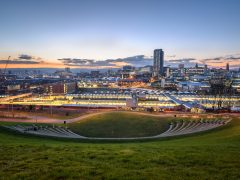 News
Labour has selected Oliver Coppard as its candidate for the South Yorkshire mayoral election taking place on May…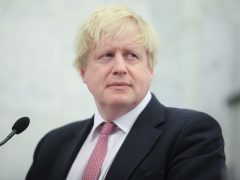 Video
Boris Johnson lied when he claimed that he had not intervened personally in the evacuation process in Afghanistan…