Last week saw the much-hyped return of Game of Thrones, which famously counts the Prime Minister amongst its fans. But as the show's rivals jealously covet and conspire to snatch away each others territory, it is Labour's field ops team pouring over constituency maps and wondering 'where next?'
Because make no mistake: in an election as tight this one, the 'ground game' is king. And all the early evidence points to clear Labour dominance of this vital component of any victorious campaign. Since January we have had nearly 3 million conversations on the #Labourdoorstep and knocked on over 8 million doors – on course to meet our 4 million conversations target. Our activist base has grown by around 2,500 a month and we have had over 10k new members join — double what we had in the same period in 2010. Meanwhile, our digital campaign is breaking new records with more than 91,000 volunteers recruited online since last April – averaging 335 people this month alone, around half of whom are non-members.
This almighty effort all adds up. Research last Friday by polling company YouGov found that Labour has contacted more voters locally than the Tories, in person, by phone, via leaflets and by email. The Economist magazine calculates that Labour "is now routinely making more than 75,000 contacts per day." And from what I've seen visiting battleground seats across the country our collective efforts have well and truly shaken up the status quo. From Ilford North to Burnley, Harrow East to Hove – a sense of possibility, opportunity and excitement is gripping local Labour teams the length and breadth of the country. Quite simply, everywhere is up for grabs and, though they might not admit it, all our candidates must secretly fancy a crack at emulating Stephen Twigg's famous 'Portillo moment' scalping in Enfield, 1997. My money is on the wonderful Sarah Sackman – who I will campaigning alongside later this week – toppling Mike Freer in Finchley and Golders Green: the symbolism of Labour retaking Mrs. Thatcher's old seat, in this undeniably fin de siecle election, would be just irresistible. Though I am sure Oliver Coppard in Sheffield Hallam and many others will have something to say about that!
However, the most important thing is that according to Lord Ashcroft's latest polling Labour is shading both these seats. The former is all the way down at 89th on our target list whilst Sheffield Hallam didn't even make the original 106. If anyone ever doubts their hard work makes all the difference: right there is the evidence to the contrary. That said, we must keep going. This approach to politics is our bread and butter – and in the remaining three weeks of the campaign we must continue to outperform our rivals. Soberingly, 2010 data shows that around 35% of the electorate made up their mind in the last week of the campaign and nearly 20% were still undecided in the final 24 hours. And if anything there are even more undecided voters at this election. It is still nowhere near over and the closer we get to polling day the more the ground game must take centre stage.
But neither must we neglect social media. Not so much because this is, despite the hype, proving to be the election where social media transforms the 'air war' and allows politicians to reach out beyond the old media echo chamber. Rather, we need to keep up our digital presence for its galvanising effect upon our traditional local activism. Because nothing gives the Tories the yips quite like thousands of Labour activists splashing #labourdoorstep pictures of themselves allover Twitter. It is a constant reminder, wherever they turn, that Labour is streets ahead of them when it comes to the mass mobilisation of our people. And it preys upon their most deep-seated anxiety – a fear that ultimately their cash is no match for our campaigning; their expensive attack adverts no substitute for a heartfelt conversation with an enthusiastic Labour activist.
But just as important as its strategic role, the way we campaign also offers voters a more profound truth about progressive politics. We have all encountered our fair share of apathy on the doorstep and it falls to the next Labour government to rebuild some of that trust in politics. But this task belongs to our doorstep campaigners every bit as much as to the Shadow Cabinet – we all have a responsibility to show how we can enable voters to harness their own power and deliver real change for our communities. This spirit of change will drive the next Labour government's reforming agenda. But it should also sustain Labour campaigners over the coming weeks. After all, it only takes one conversation to make a disaffected voter believe in the democratic process one again.
Perhaps when David Cameron receives his data read-outs from the Tories desperate ground game, his mind wanders ruefully to thoughts of King Joffrey and Stannis Baratheon. These next three weeks lets guarantee him plenty more time to spend watching them.
Tristram Hunt is the Shadow Education Secretary
More from LabourList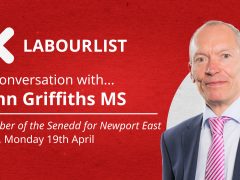 Video
Join us at 5pm on Monday, April 19th, for our latest 'In conversation with…' online event with LabourList…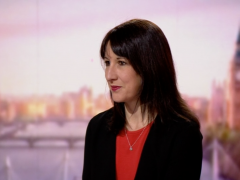 Video
Andrew Marr Show Rachel Reeves, the Shadow Chancellor of the Duchy of Lancaster who leads on Tory cronyism…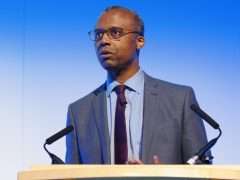 Comment
No matter your race, ethnicity or background, we all deserve fair treatment for the effort we put in.…