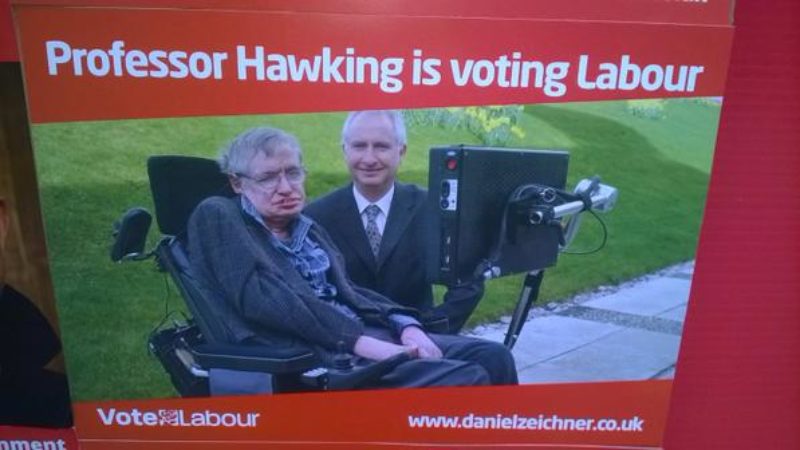 Acclaimed physicist Professor Stephen Hawking has confirmed he will be voting Labour in two weeks – and has done his bit for his local Labour candidate by posing with him for a leaflet. Hawking is a professor at Cambridge University, and has vocally backed Cambridge candidate Daniel Zeichner:
Hawking, whose life was recently depicted in the film The Theory of Everything, is a long time Labour supporter – and is a particular champion for the National Health Service. Zeichner told the Morning Star that he was "really pleased" with his celebrity endorsement:
"We're really pleased and we hope that people will take note.
"I think he fully appreciates the huge investment that the last Labour government made in science and you can see that in a lot of the buildings and laboratories around Cambridge.
"And many other scientists understand the city needs a Labour government to get the kind of investment we need again."
More from LabourList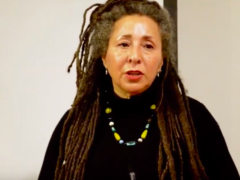 News
Jackie Walker's disciplinary hearing begins today. Over two days, a panel of three members from Labour's national constitutional…
Daily email
Has the House of Commons has finally come to the end of its tether and taken control of…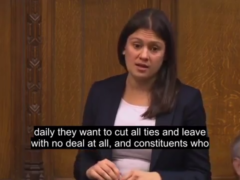 Video
Speaking in the Brexit debate on Monday, Lisa Nandy told the Commons that she had seen a "hardening"…