Three weeks ago Michael Fallon went negative with an ugly and unpleasant attack on Ed Miliband, accusing him planning to stab Britain in the back over Trident renewal.
Since then we've also had Boris Johnson repeating Fallon's backstab myth (or should that be Lynton Crosby's – we know who write's the script). So imagine our surprise when we saw Michael Fallon – yes, the same Michael Fallon – repeatedly and cravenly refusing to rule out voting against Trident renewal under a Labour minority government.
Why won't Michael Fallon rule out stabbing Britain in the back over Trident?
Update: Shadow Defence Secretary Vernon Coaker slammed Fallon for "playing politics with Britain's nuclear deterrent", whilst John Woodcock (who yesterday said he's resign as an MP if Labour didn't back 4 new Trident submarines) had this to say:
Here's the transcript:
Fallon: How can you get a renewal of Trident if you are a minority Labour government, you can't get power on your own, you are being propped up by the SNP, how can you possibly get it through when Nicola Sturgeon has said it is absolute red line …
Coaker: We will not negotiate on this ..
Fallon: But if you are a minority government you have to …
Coaker: Why?
Fallon: Because you wouldn't be able to get it through otherwise …
Coaker: How would you vote?
Fallon: Look we can't leave …
Coaker: How would the Conservatives votes?
Neil: Couldn't the Labour government count on the Conservatives to get Trident through?
Fallon: You want to leave our nuclear defence to the uncertainty of a 10 o'clock vote, not knowing which MPs are going to vote which way .. cobbled together a deal with the SNP … it's too important to be left …
Neil: Let's accept that they couldn't expect the support of the SNP, why though could a minority Labour government not count on the support of the Conservatives?
Fallon: Because then you'd have uncertainty.
Neil: There wouldn't be uncertainty of you voted for it?
Fallon: The way to be absolutely sure about our nuclear defence is to vote Conservative …
Neil: But why would you not support a Labour government that was going to renew Trident?
Fallon: Our aim in this election is to have a majority Conservative government …
Neil: You haven't answered my question …
Fallon: … where you don't have that question because you can avoid that question …
Neil: But if you lose the election …
Fallon: … we are not planning to lose the election …
Neil: Answer the question …
Fallon: You can avoid that question by voting …
Neil: You are avoiding the question, Michael Fallon, why would the Conservatives not support a minority Labour government on Trident?
Fallon: The country needs to avoid that question by the certainty of a Conservative government that is absolutely committed. We can't have this confusion or uncertainty about a cobbled-together …
More from LabourList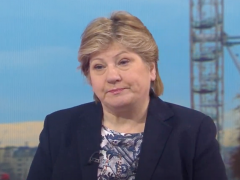 Video
Trevor Phillips on Sunday Emily Thornberry, Labour's Shadow Attorney General, has argued that the UK and wider West…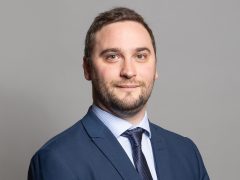 Comment
According to the biblical parable of the Prodigal Son, there is more rejoicing in heaven for one sinner…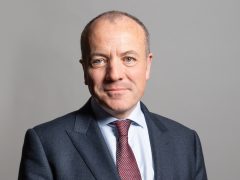 Comment
Cervical cancer is one of the most preventable forms of the disease, with the human papillomavirus (HPV) vaccination…